What Max Reckons Blogs
Displaying blogs about What Max Reckons. View all blogs

What's your opinion on net neutrality?
Anonymous
I'm against it. I just think it's hypocritical to say we should live in a world where corporations are free to shape laws and pay no tax but not screw the internet. That seems unfair to me.
Don't get me wrong: You definitely want to keep ISPs' hands off the net as much as you can. ISPs are like water utilities that realized they should come right into your home and decide what kind of showers you can have, since it's their water. You don't want a bunch of water engineers trying to sell you eight-minute shower bundles. No-one wants that.
But I'm not comfortable with the portrayal of Net Neutrality as a fight between good companies and bad companies. That dynamic always gives me the heebie-jeebies. There's just something about people praising the kindness and decency of an amoral profit-making machine that doesn't sit well with me. I mean, I'm glad some companies are better than others. I appreciate that they're not all dumping oil in the oceans and poisoning children and telling employees they're family right before they fire them. It's definitely a good thing that companies who get financially punished if they have a bad public image are compelled to act nicer than ones who don't.
I just don't like pretending they're champions of freedom. Last time I checked, Apple and Google and Facebook and Netflix and all the rest were super-interested in sealing everybody into their own sections of the internet for money. Well, not so much Google. Google is still pretty great. But as a rule, they are big fans of the principle of removing user choice in exchange for cash. In this particular case, abolishing Net Neutrality means they might have to pay cash to ISPs, so they're against that. But they're all still busy working on their own forms of user lock-in.
The other thing is that this keeps happening. How many times has the battle for Net Neutrality been won? Four times? And each time the ISPs go away and sulk with their paid-for politicians and wait for everyone to stop cheering about how they saved the internet, and then they return with a new version that tries to do the same thing. So I would like to dispel the illusion that we're actually accomplishing anything substantial here, and instead take a look at the system that allows a thousand things like this to pass a year, only more quietly because they're not opposed by major corporations, steadily entrenching inequality, selling out the future for the short-term gain of a powerful few.
But since we're not doing that, Net Neutrality is okay, I guess.

Do you like chocolate?
Anonymous
I'm glad you asked. I feel I get misrepresented on chocolate. My position is that chocolate is fine. It tastes good. I don't mind chocolate at all. But many other people are all CHOCOLATE NOM NOM NOM WHY YOU NO EAT MORE and then they start making out like I'm some kind of chocolate hater. Like I'm a chocolate bigot, just because I only like it a bit. I'm not. I promise you, I'm no chocolate bigot. I'm pro-chocolate, like I said. I'm just not, you know, insanely, off-the-charts, everyone-should-eat-as-much-chocolate-as-possible, let's-round-up-people-who-don't-want-to-marry-chocolate-and-put-them-in-camps kind of pro-chocolate. This is the trouble with moderate positions.

Like me, you may be feeling a combination of shock, distress, and terror at the news that Donald J. Trump will become the next leader of the world's largest military and economic superpower.
But it's all right! It's all right. It won't be that bad. I mean, it will be pretty bad. That's for sure. But we can get through this. To help you through this difficult adjustment period, here are some comfort thoughts:
Many Trump policies range from mutually contradictory to the physically impossible so they can't all be implemented.

Writers of satire or absurdist comedy need never again be told that their work is too far-fetched.

Reagan was a TV actor with fantastical economic ideas and latent Alzheimer's and the US came out of that pretty okay.

Exposure of electoral system that weights votes of residents of North Dakota and Wyoming 3-4X greater than those in California and New York, holds elections on a working Tuesday, and uses plurality voting, may prompt actual change, perhaps to "Best Out Of Three" system, or drawing straws.

He is pretty funny, for a President.

Inevitable war with foreign power and subsequent nuclear winter may offer effective solution to global warming.

Nation avoids messy spectre of four years of depressing gridlock where bitter Republicans hold White House hostage and nothing gets done.

Small children can be told that anything is possible with a straight face.

Nation will undergo a great strengthening, in "what doesn't kill me makes me stronger" sense.

Shocking the hell out of the ruling class is necessary from time to time in order to avoid a build-up of complacency and corruption, so why not now. And election campaigns are all about demonizing opponents but only rarely are they actual demons.
Also the UK voted to Brexit, so, you know, sucks to be those guys.

I was thinking about how unfair it is that reality has evil right-wing corporate overlords named the Koch Brothers while if I wrote that in a novel people would call me shallow and juvenile. I mean, it would be true. But also unfair. You're supposed to have more creative license in fiction, not less. Then there's Trump, who does things on a daily basis that no satirical character could get away with. It makes you wonder where there is left to go.
But then people have been complaining that satire is dead forever. Satire has died a thousand times, apparently, at the hands of JFK, George W. Bush, in fact probably every US President since about 1960. Before then I'm not sure. But I imagine a long line of despairing intellectuals stretching back through the centuries.
So it's probably just a failure of imagination. We have a set of societal standards, and when someone veers close to the line, we can satirize them by portraying what it would be like if they crossed right on over. Oh, you think taxes should be lower? WHAT IF THERE WERE NONE AT ALL. That kind of thing.
But when someone does cross the line, and stays there, like Trump, it's a problem. It feels like there's no way to satirize it because the only step farther is pure ridiculousness. Still, on reflection, I think you have to consider that the line has moved. It moves a little every year, in one direction or another, and this time it's moving very pro-clown. Many US Presidents have been a little clownish—Reagan, Clinton, George W.—and in fact now I think about it, more Presidents than also-rans. It has been an asset to be clownish. No wonder we wound up here. But my point is that it's probably fair to imagine a very clownish President in the future, and elections contested between clowns.
This time, crossing the line hurts Trump. And that does indeed put him beyond satire, as well as making him unelectable*. But he also moves the line, and nothing is as shocking the second time, so the next clown will seem more reasonable. The next clown will be more reasonable, having observed the hits and misses of Trump. They will keep all the goofy style over substance and just pare off the awkward Hitler parallels. So get ready for that. Maybe not next election. You wouldn't run a second clown against Hillary if your first clown got obliterated. But after that. I see 2024, two clowns.

Max, I hear you're Australian. Do you support Australia becoming a republic?
Yes, I do! Australia almost became a republic in 1999 but the referendum was defeated 45% to 55%. It was interesting because according to the polls, most people were in favor of the general idea, but against any specific implementation. So we wanted to be a republic right up until someone said, "Would we have a Prime Minister or a President, then?" at which point it dissolved into bitter infighting.
This seems to be the general case. For example, a couple of months ago New Zealand tried to change its flag, since, like Australia's, it has a certain Beneath-The-Iron-Heel-Of-The-Colonial-Empire vibe to it, and that idea had a lot of support in principle, which collapsed when faced with a particular alternative design. That was when the "Classy Silver Fern" people realized they didn't have as much in common with the "Kiwi Shooting Laser Beams Out of its Eyes" people as they thought.

I think the lesson is that you should make people to agree to do something before you tell them exactly what.

Hello Max,
If memory serves me correctly, you wrote a blog about cement being your prefered way to hide a corpse quite a number of years ago. But what would be your prefered (if not favorite) way to kill someone?
Atom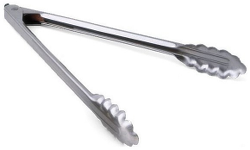 In order to get away with it, or maximize my enjoyment? Because if you mean the second one, you're a sick puppy, Atom. Get some help.
I think there must be one layer of misdirection. You want the kind of murder where people's first reaction is, "What the hell, how did that happen," then a minute later, "Ohhhh." They think they've figured out the secret. But they haven't. That's when people stop thinking. No-one wants the thing they figured out to be wrong.
For example, let's say say I just strangled you to death, Atom. The first thing I'm going to do is strip you naked. Then I'm going to drag you to the bathroom, dip your head in the toilet, put a pair of tongs in your hand, roll you in flour, and throw you off the balcony.
So the cops are in an unfamiliar environment. That's important, too. They're more experienced with murder than I am. They know what to look for. But they won't have dealt with too many naked wet flour-encrusted tong strangulations. That puts us back on even ground.
Now for the misdirection. I'm leaving a suicide note signed by you. I CAN'T LIVE IN A WORLD THAT WON'T ACCEPT MY TONG-BASED SEX RITUALS. But it's not convincing. The cops were already going to be suspicious and here it is, the thing that justifies their feelings. That's when they find your phone, with angry messages to your girlfriend. WILL YOU SHUT UP ABOUT THE TONGS. I'M NEVER GOING TO DO THE TONG THING WITH YOU. Bang. Case closed. That girl is going to prison, because one twist is plenty.