I don't want to be that guy, but honestly, I feel those Trump years could have been worse. They weren't great, obviously. Not as as good as they would have been if the President had been, say, a random person you pulled off the street. With a random person, you'd have good odds of drawing someone who wasn't a narcissistic liar with no sense of empathy. So that would be better.
Given the person we did have, I think we got out of that one okay. By "we," I mean the world. And that's mainly because Trump didn't really care about the rest of the world: He was all about America First. I really thought Trump would be unable to resist invading another country, since that's an excellent, time-proven way to reap some personal benefits while pushing the costs onto other people, a tactic businesspeople especially enjoy. Somewhere around half of all business activity, in my opinion, is about genuinely creating value, while the other half is about gaming the system in order to capture profits while pushing costs onto somebody else.
One of the most shocking things I ever saw was the US after 9/11 transforming into a scary militaristic vengeance machine with no patience for concepts that had previously seemed to be core values, like tolerance and dissent. That was disturbing: watching TV networks and newspapers line up behind the White House like good soldiers, and cheerlead the invasion of an unrelated country. So I'm happy Trump didn't try to lead a return to that.
Instead, all his enemies were domestic, and he attacked them so crudely and blatantly that they were able to rally and defend themselves, and may even be able to grow back stronger, like an immune system after an inoculation. I've always liked how Americans have so many principles, or at least lay claim to them—not at all like Australians, who will roll with whatever seems to make the most practical sense at the time—and 2017-2020 was a great time for putting principles to the test, and finding out who had them, and what they really were.
Therefore, I have to say, as someone who half-expects the world to fall into a corpo-anarchist apocalypse any day now, that definitely could have been worse. I didn't like the 2017 tax cuts (more inequality, bringing forward the day when the common people begin guillotining the capital classes), the COVID bungling, and the continued breeding of alt-right brain viruses, which don't just affect the US but also get exported to the rest of the world and spawn things like this: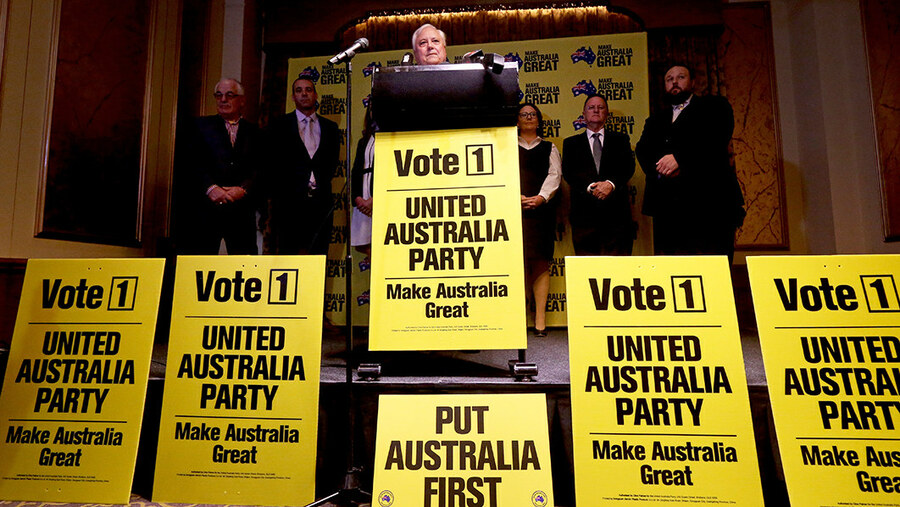 But nobody got nuked, no-one got sucked into an international conflict that will drag on for ten years, and we all got a good look at what's actually happening in social media, which might have otherwise bubbled away quietly until it was permanently entrenched.
So that's pretty good.

I got a reply from that high school teacher who asked what Jennifer Government really meant. You can read it here but this is the part I especially liked:
I wish you could hear all of my students' reactions to this book over the years— this is one of the books they go absolutely ballistic over, and it's such a joy to hear them discuss it. The first year I did it, I split the ninth grade into Team Advantage, US Alliance, and the Government, and we had an interactive (completely non-violent, I promise) marketing simulation. It was part of a media literacy unit and the two loyalty programs had to recruit as many members from the other grades as they could, while the Government group watched for ethics violations. That group of kids still talks fondly about the book. There has been a solid lack of engagement overall with distance learning this year, but we got to this book, and suddenly there were signs of life! It's great to be able to teach it.
So Elizabeth is one awesome teacher.
In other news, there is more of my stuff headed your way. You know how I said I was working on a bunch of different things that would probably all finish around the same time, and that totally sounded like an excuse. Well, they all finished around the same time. Maybe not all of them. Some I gave up on. They were trash. But a few, I finished.
So there will be a new audio-book in 2021: "Discordia." It's a novel, but you listen to it. I don't know when it will come out exactly or who will narrate it. I'll let you know on that. But it will exist.
That's plus Providence hitting paperback on May 4, 2021, and the new flagship book The 22 Murders of Madison May releasing in hardcover on July 6, 2021. When you have multiple books in one year, you get to call one of them a flagship. I heard that somewhere.
And if that's not enough, I inked a TV deal for my short story, "It Came From Cruden Farm." You can read that one for free right now on Slate.com. Not easily, because they refused to indent the paragraphs properly. Site-wide company formatting standards, blah blah blah. I was like, "This is like hanging the Mona Lisa under florescent lights," and they were like, "I'm not sure it is," and in the end we compromised on doing it their way. Anyway, it's there. And you might also be able to watch it, at some point in the future. It's with Disney/Fox, so, to be honest, I'm not totally sure they didn't buy the rights just to bury it and make sure it never gets made.
So 2021 will involve a glut of Max. It might even be worse than I've described, because there are Jennifer Government, Lexicon, and Company TV/film projects in development, too. But people are always developing things and mostly they never get developed. So let's forget they even exist and maybe we will get a nice surprise.
It's late December! In Australia, we like to celebrate with a traditional 8-week holiday to go camping and swimming and things like that. That's what I'm planning. I hope your 2020 was basically good, like how working from home involves a bit of mental disintegration but, wow, you save so much time on the commute. Thanks for taking the time to read my stuff, especially in this age of distractions. Take care, be well, see you in 2021.

I haven't told many people this, but about 12 years ago, I lost a lot of money. I mean, a LOT of money. Basically everything I'd made from Jennifer Government, plus my inheritance from my father, which was half of everything he'd spent his life scraping together while refusing to spend anything on himself.
The problem was I didn't understand financial planners: I thought they were like doctors, i.e. experts with your best interest at heart. But it turns out they are actually salespeople operating on commission. So I thought I was prudently deferring to the advice of professionals, but actually I was taking out loans to leverage investments in schemes that instantly turned to smoke when the Global Financial Crisis hit.
Luckily, I also bought a house. But for 18 months or so, I experienced a regular gut-churning fear that I was about to lose it, and my family and I would be turfed out. In practical terms, this wouldn't have been the end of the world—no-one would have starved. But I had failed hard, really hard, in a way I hadn't experienced before, that hurt people I cared about. It was terrifying every day.
Since then I have dug myself out. Everything is fine now, thanks. But I was thinking about it this week in the context of my career, and I'm not sure that feeling ever completely went away. I think touching the hot stove and realizing how badly it could burn left me more cautious. And not in a good way, like, hey Max, don't give your money to salespeople. Although also that. But in a fearful way, like, don't do anything that might let people down.
For example, I don't blog as much any more, and part of the reason why is that I wonder whether someone will get my email in their inbox and be like, ughhh, why is Max bothering me about that. And every new book I start—like I'm starting one now—I think about whether it's the best book I can possibly write. Which sounds noble, but is also maybe a little cowardly.
When I look back at some of my earlier work, I most like its crazy, oblivious energy. It's not always great from a technical perspective. Some of Jennifer Government is barely readable, to be honest. But it has a wild abandon that works because it doesn't much care about its missteps.
I used to collect rejection letters and stick them on my study wall. This was before I was published. I would sit down at my PC to write, surrounded by letters telling me my stories weren't good enough. This sounds pretty masochistic, in retrospect. But I found it inspiring: The letters were evidence that I was a real writer, doing real writer things, getting correspondence from real people in the industry. Not great correspondence, obviously. Correspondence that said no. But I knew every great writer got rejected a bunch of times, so therefore each of mine was a step along the path to eventual success.
I think I should embrace failure a little more. Not a ton. I don't want to, you know, be bad. But a little more trying things for the hell of it would be good. A little less thinking about how worthy something is.
So anyway, I just wanted to say, get ready for some really stupid blogs.

So brace yourself but I have a novel coming out in 2021. I know. It was three million years between Lexicon and Providence and now this! But that's how I roll. You might not remember, but I blurghed out two novels in quick succession last time, too. Lexicon was the second blurgh. Now the second blurgh is: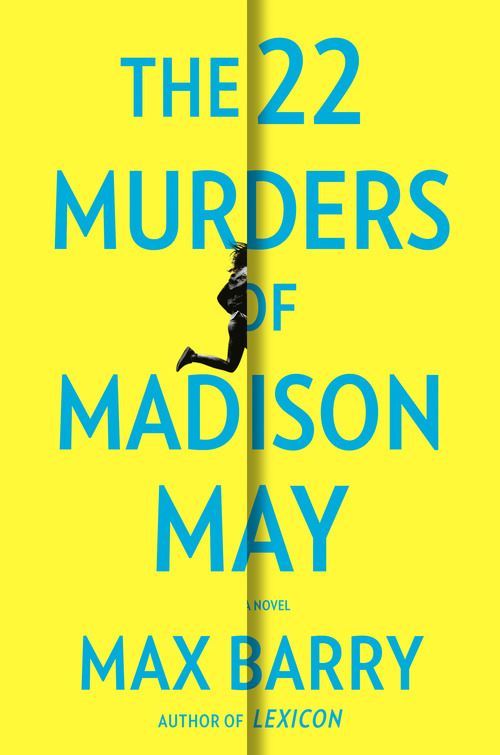 You know I don't like to build up my own stuff, so I will just say it feels like my best book. I might be wrong. I change my mind on that kind of thing a lot. But I feel very happy about it.
The book is about—and stop here if you're one of those people who, like me, prefer to know NOT ONE DAMN THING about the book you're about to read—a serial killer who stalks the same woman across parallel lives.
That's it. That's all I'm saying. It will be published by Putnam in the US & Canada in July 2021, with other countries to be confirmed, and by God we'd better have a covid vaccine by then. Book tours are my only excuse to leave the house.
In other exciting 2021 news, the Providence paperback hits on May 4. That's Star Wars day! So if you've been wanting to read it but not in a heavy book you might drop on your face while in bed and you don't like ebooks and audio's not your thing either, then, wow, how picky are you.

Do you get a say in who reads and voices your audio books? I think the people who narrate them are fantastic! They're also easy on the ears, as some voices are difficult to focus on what they're saying, or they make me sleep.
Iolanthe
I do get to choose the narrator, and it's one of the most exciting things about publishing a book. Especially when there's a global pandemic that torpedoes my tour.
So how it works is someone from the audio side of the publisher gets in touch to discuss things like how many narrators there should be. I have plenty of opinions, even though I prefer novels in print form and have listened to maybe two audio books in my whole life.
I also write little character notes, e.g.:
Beanfield: F aged 26. A people person, outgoing, strong social skills, but her role is to observe the crew like a psychiatrist, so she's always faking it a little, holding something of herself back. Has a fanciful internal dialogue. Struggles with the isolation and isn't keeping it together as well as she thinks she is. Misses home and wishes she hadn't left.
Then casting happens: Four or five people recommended by the audio director read half a page of the book and I listen and judge them. Not in person. I get emailed files. This is great fun, like casting a movie, although the experience is tempered by how excruciating I find it to listen to my own words being read back to me. Not because of the reader. Because of the words. It is probably no picnic for the performers, either, because the audition text might be short sections ripped from various places throughout the book, so they have to guess at the context.
For my last book, Providence, I went very diva, because although the auditions were good, they weren't, you know, really hitting it exactly right for me. I don't know if it's because I'm Australian or I just have deadpan personal tastes, but sometimes I find American performances to be, how to put this, shall we say, animated. I'm like, if I'd known somebody was going to be emoting the bejeezus out of that sentence, I would have used different words. So anyway, I went and browsed a bunch of random audio books in online stores, listening to samples, and wrote down the names I liked.
Then the audio director had those people read auditions. Which is amazing, right? I'm just pointing at audio books and two days later there are new readings. I mean, I'm sure those people are professionals who produce half a dozen auditions before lunch each day. But still, it's wild. Little pieces of performance art getting conjured out of nowhere.
Finally, I picked my favourite:
Brittany and Sam were both great. Sam brought a lot of life to the combat scene in particular, and seemed to grasp the tone of that scene best. But I give Brittany the edge because she has a kind of effortless professionalism that is super comfortable to listen to, and suggests a great range.
Sam is not a real person. I changed the name. But Brittany Pressley then narrated the audio book.
And I still haven't listened to the whole thing, because, you know, the excruciation. But I hear good things. For example, check out this review. The novel is only okay, the reviewer says. Three out of five stars. He is not really a fan. But he kept listening because he liked Brittany's reading so much. The book was holding Brittany back. It would have been a more enjoyable experience if he'd been listening to Brittany read something different. Maybe literally anything else. Now that's a good narrator.