Madison May Blog
Displaying blogs about The 22 Murders of Madison May. View all blogs

I went to Canberra the other week to win an Aurealis Award for Best Sci-Fi Novel. It didn't work. They read out some other book's name instead. Still, don't let that dissuade you from picking it up, as today it comes out in convenient, affordable paperback: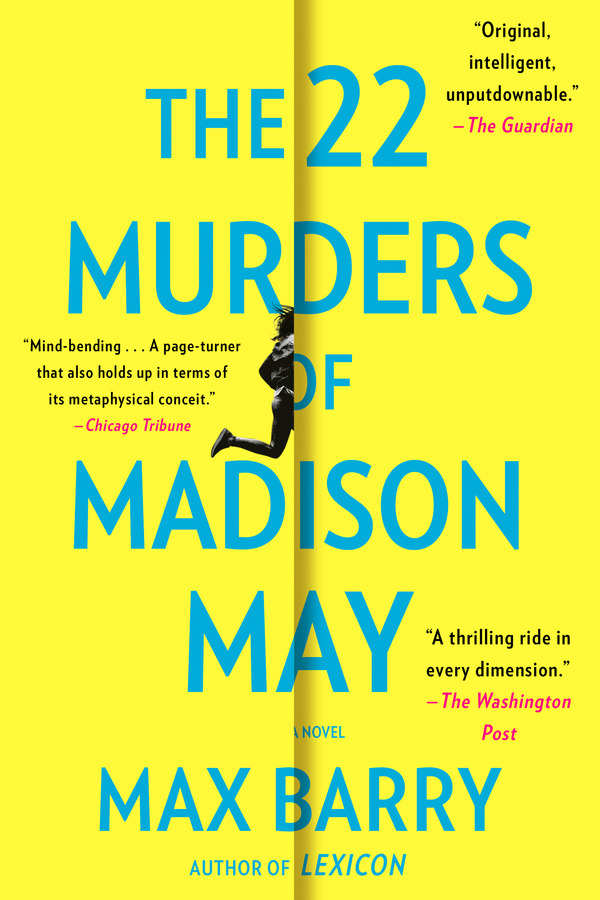 By the way, I can't believe how much multiverse talk there is. I actually put a line in the book about how people are sick of multiverse theory. Now every time I turn around, there's a new multiverse book or show. Is that good? I don't know. It's probably good, because I became convinced that we do actually live in a multiverse, so people should accept it. Also I no longer believe in free will, but that's a whole other thing.
Unrelatedly, did you see that thing about the Google engineer who got fired for telling people his AI had become sentient? The AI is totally not sentient, of course, but humans are so terrible at perception, we'll believe anything has feelings if you draw eyes on it. Just imagine what kind of things people are going to do in the future because they're fooled by increasingly lifelike AI. Wild stuff, man.

A long time ago, before you were born, you could go to bookstores and hear authors speak. They would shuffle out to a podium and maybe read from their new book and answer questions about their process. It was a simpler time.
But now! It's online! All the time! Everything is online! Including me!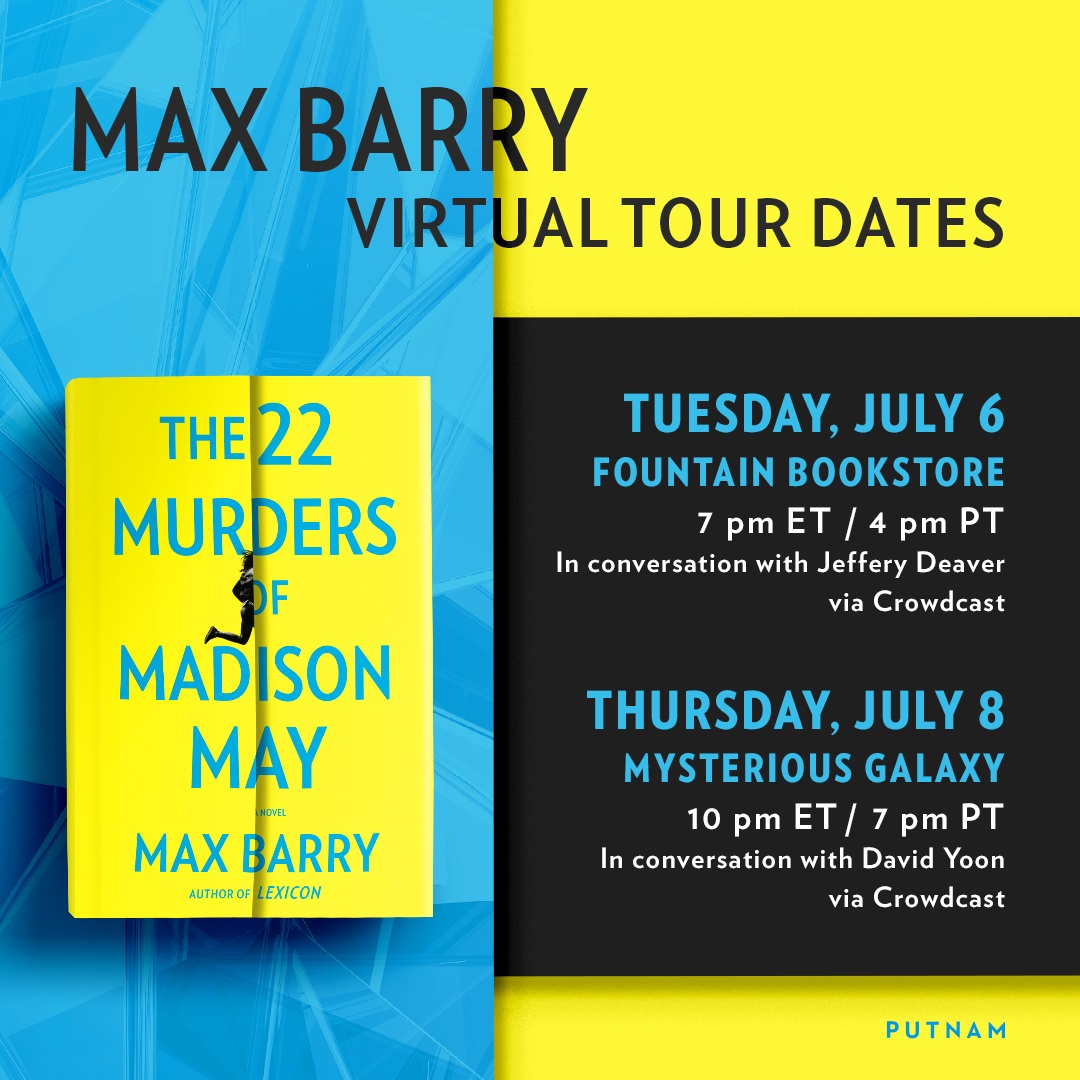 Check out who I'm in conversation with. That's right. First, Jeffery Deaver, then David Yoon. Those are some heavy hitters. I am getting totally respectable.
Here are some handy links to register & see the local time wherever you happen to be in the world. Because for me, it's the morning the next day. I will literally be dialing in from the future.
Tickets are going fast, so get in quick! I'm joking. There is no limit on tickets. It's an online event.
But you should register so they can send you info on how to join. Then you'll see me! Talking! Answering your questions! Like a real person! Enjoy it while it lasts, because after all this promotion hoopla I seriously need to get back to writing.
This is also the only way to get signed copies of The 22 Murders of Madison May, if you're interested in that. I signed bookplates and mailed them to these two stores and they will stick one in any book you order. Well not any book. Any book written by me. They look like this: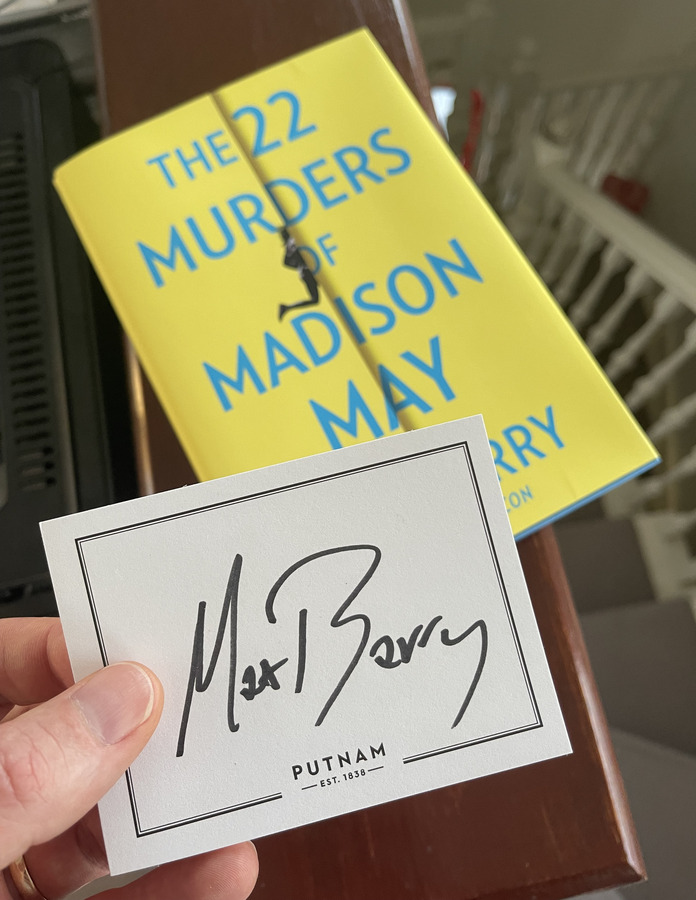 I also gently kissed each card. Not really. That wouldn't be COVID-safe. But I wanted to.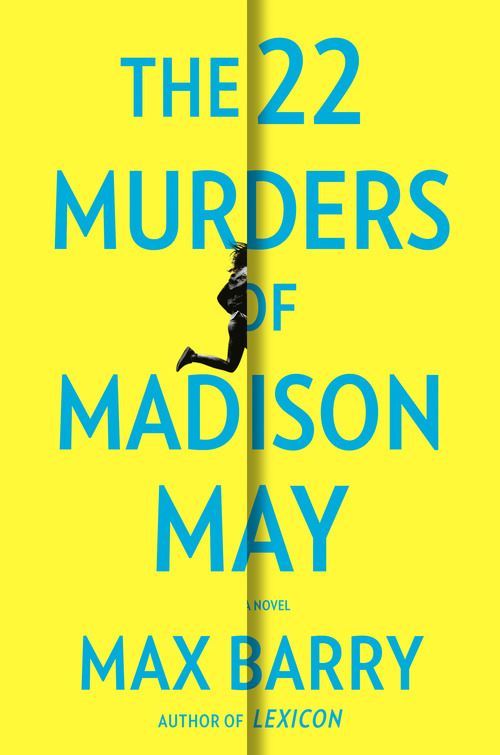 My new book, The 22 Murders of Madison May, is out next week in most of the world, and today in Australia and New Zealand. Now there is a TV show in development, too! This has been brewing for a while and today made it into the pages of Variety. So it's official and I'm allowed to talk about it.
This is exciting firstly because it's, you know, a TV deal, but also because it's at MGM's Orion Television, with show-runners Meredith Lavender and Marcie Ulin, who served the same role for The Flight Attendant. That was one of the more interesting new shows of last year, and lives in a smart / funny / endearing thriller space I like a lot.
What will happen next is Meredith and Marcie will go write a pilot script. Then, I can tell you, because this isn't my first rodeo, this script will bounce between a bunch of people and be rewritten until either it's good enough to get made or the studio is acquired or shut down. It is a race between those outcomes.
I've been lucky enough to have many books acquired for TV or film development (ten years ago, always for film; today, always for streaming TV), and even though it's a crapshoot as to whether they work out—there are more rights acquisitions than TV shows—the process is fascinating and thrilling. When someone adapts my work, I feel like my story gets a new baby sibling: an addition, not a replacement, and I can admire the similarities and the differences. Also, if it actually winds up being produced, I get to see sets and actors dressed like people I imagined, which is a genuinely magical experience, like finding a door at the back of my closet to a place I always suspected was real.
So I love that I get to do this again.

At this point, "22 Murders" comes out a month from now. Does that mean the book is completely finished, and the publisher is simply waiting for the optimal time to release it, or there's still some work to be done on it?
Basically, I'm asking how does a book's release date get determined, and how far in advance?
Mario
It's totally finished. Publishers usually schedule about ten months in advance, in my experience. About half of that is for editorial things like rewrites and copyediting. But that leaves a big chunk of time when the manuscript is done but there's no published book yet. They figure out the release date like this:
It has to be on a Tuesday. No-one knows why. But everyone expects books to be published on Tuesdays, so, what, you're going to be the maverick coming out on a Thursday? Come on.

It has to be in the summer (northern hemisphere), because I am a summer author. I'm not totally sure what this means, but I've heard it said. Most of my novels have been published in the summer. Providence wasn't, and look what happened. That's right: a global pandemic. Luckily The 22 Murders of Madison May is scheduled for July 6.

It has to leave enough time for all this:

Cover design. I'm a fan of this cover. At first, I wasn't sure about the running woman, because I was like, "Could that not be a little more subtle and intriguing?" So I mocked up a few ideas, which were way worse. It's quite a static cover without the running woman. You need the running woman.

Flap copy. My brilliant editor Mark came up with some really solid copy to put on the book flap, then at the last minute, I was like, "Hey, the first paragraph is about the Felicity character, but doesn't it make more sense to start with Madison, since people will pick up the book wondering about her?" And Mark was like, "Good catch," while wondering why I couldn't have mentioned this before five minutes until deadline. Then it got changed. I like to be helpful.

Sending advance copies to authors so they can provide a juicy quote, like, "Better than the Bible," or "Something something Harry Potter."

Sending advance copies to reviewers so they can schedule their hit pieces to run at launch time.

Sending advance copies to influential readers so they'll write GoodReads reviews and build up word-of-mouth. You can get a whole lot of free books by being a prolific GoodReads reviewer. You can be swimming in books. Then one day you wake up and wonder when reading became a chore, not a fun escape. Like when did THAT happen.

Booking online events. I will be doing a couple of these, and they are the closest you and I are going to get to being in the same room for a while, so look out for dates.

Creating the audio edition. I used to stay away from these, because listening to people read my books made me want to curl up and die. Not because of the narrator, you understand. Because of the words. But now I'm better and only get, like, slightly nauesous. Madison May will be read by Helen Laser, who I'm proud to say I hunted down personally, not literally, and I think she'll be fantastic.
Aside from that, there's marketing, which is trying to figure out how to make people notice you have a book out. It's all fine and well to have a good book. You also have to make sure people notice it. This is a challenge for me at the moment, as I'm trapped on the other side of the world to most of my readers. I basically have to be extra obnoxious online. So apologies in advance for that.

So brace yourself but I have a novel coming out in 2021. I know. It was three million years between Lexicon and Providence and now this! But that's how I roll. You might not remember, but I blurghed out two novels in quick succession last time, too. Lexicon was the second blurgh. Now the second blurgh is: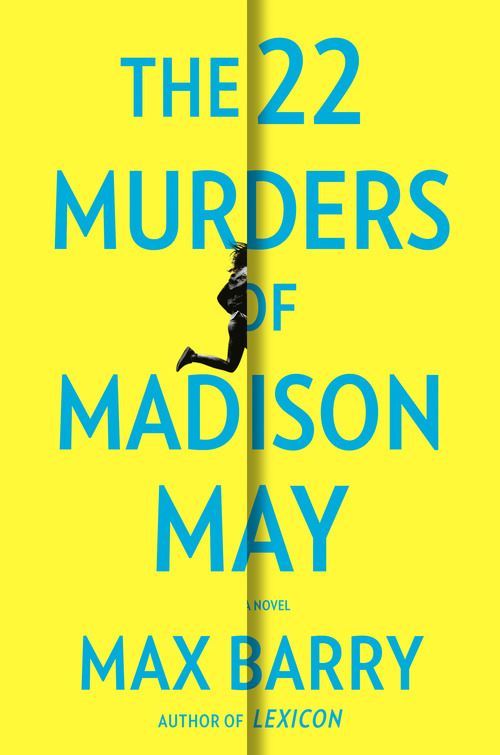 You know I don't like to build up my own stuff, so I will just say it feels like my best book. I might be wrong. I change my mind on that kind of thing a lot. But I feel very happy about it.
The book is about—and stop here if you're one of those people who, like me, prefer to know NOT ONE DAMN THING about the book you're about to read—a serial killer who stalks the same woman across parallel lives.
That's it. That's all I'm saying. It will be published by Putnam in the US & Canada in July 2021, with other countries to be confirmed, and by God we'd better have a covid vaccine by then. Book tours are my only excuse to leave the house.
In other exciting 2021 news, the Providence paperback hits on May 4. That's Star Wars day! So if you've been wanting to read it but not in a heavy book you might drop on your face while in bed and you don't like ebooks and audio's not your thing either, then, wow, how picky are you.