A long time ago, before you were born, you could go to bookstores and hear authors speak. They would shuffle out to a podium and maybe read from their new book and answer questions about their process. It was a simpler time.
But now! It's online! All the time! Everything is online! Including me!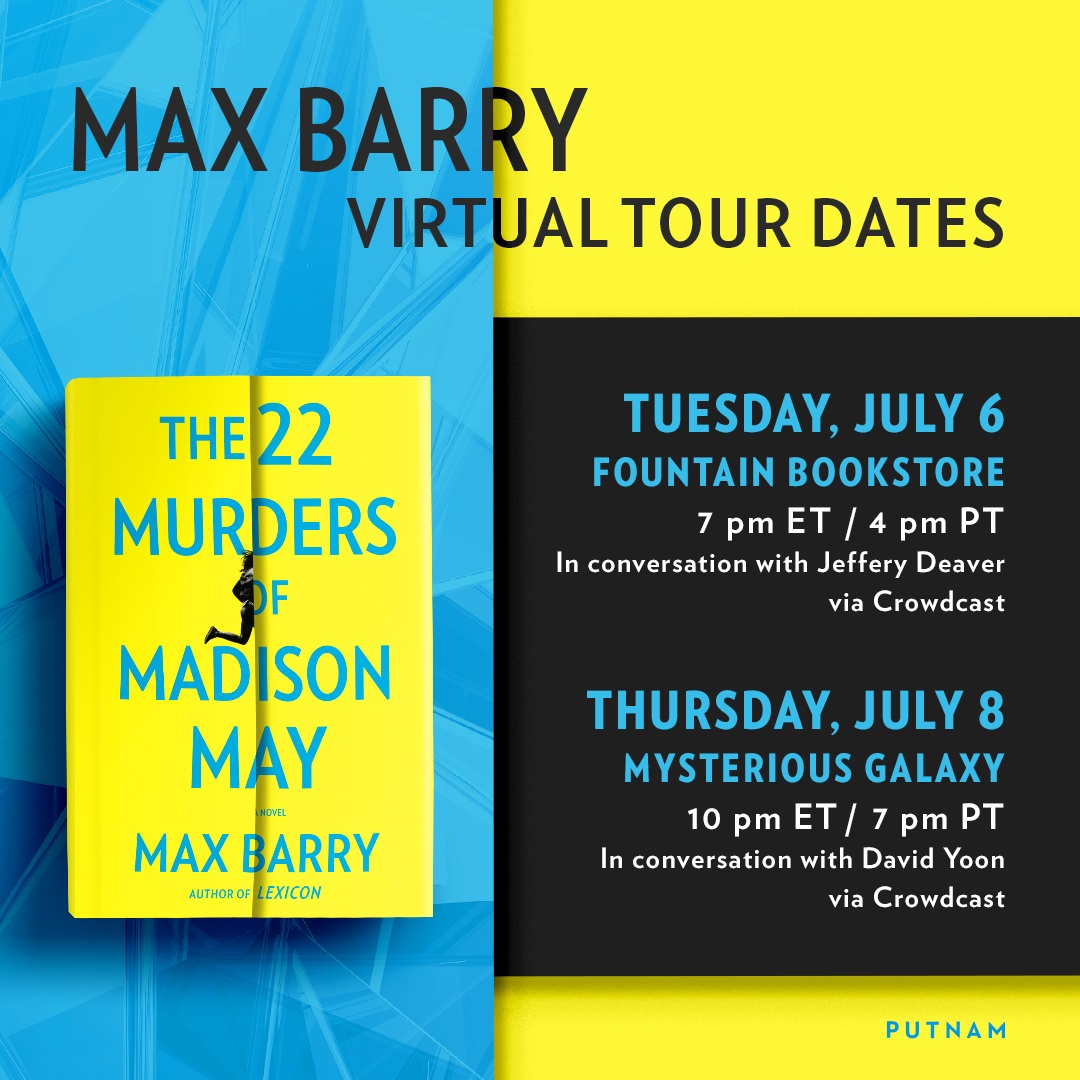 Check out who I'm in conversation with. That's right. First, Jeffery Deaver, then David Yoon. Those are some heavy hitters. I am getting totally respectable.
Here are some handy links to register & see the local time wherever you happen to be in the world. Because for me, it's the morning the next day. I will literally be dialing in from the future.
Tickets are going fast, so get in quick! I'm joking. There is no limit on tickets. It's an online event.
But you should register so they can send you info on how to join. Then you'll see me! Talking! Answering your questions! Like a real person! Enjoy it while it lasts, because after all this promotion hoopla I seriously need to get back to writing.
This is also the only way to get signed copies of The 22 Murders of Madison May, if you're interested in that. I signed bookplates and mailed them to these two stores and they will stick one in any book you order. Well not any book. Any book written by me. They look like this: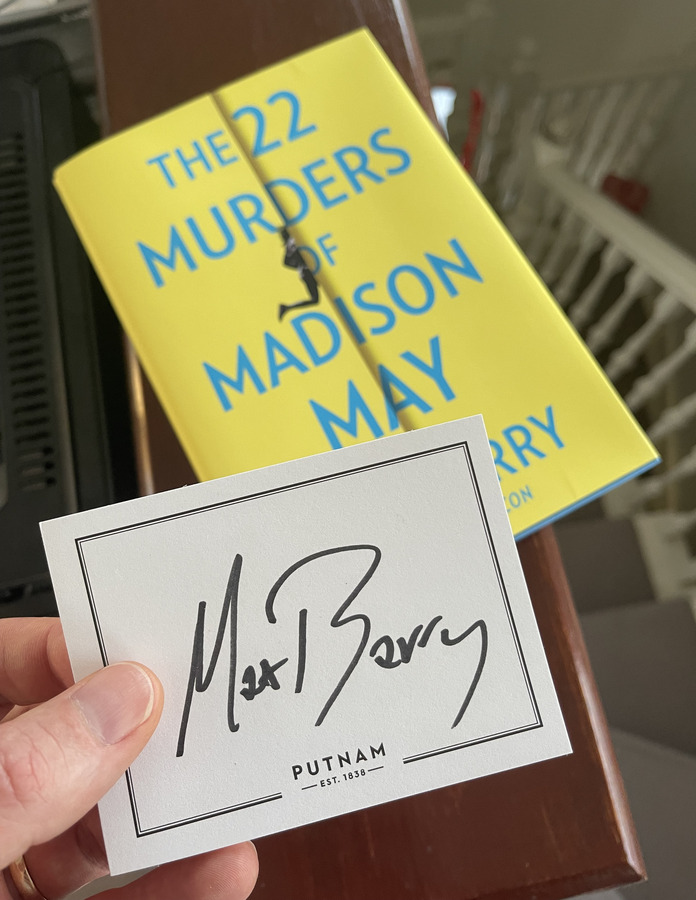 I also gently kissed each card. Not really. That wouldn't be COVID-safe. But I wanted to.