I was in a bookstore recently and there was a boy, about 10, who wanted a book. His dad was not sure he should have the book. The issue wasn't the book itself; the book was fine. The issue was that the book was #3 in a series, and Dad established that the boy had borrowed the first two from a library.
"Why don't you borrow this one from the library and I'll buy you a different book?" he said.
The boy mumbled something I didn't catch but I'm guessing was some variation of, "I want this book."
I figured that Dad was seeing the book as an object, and feeling it would be wrong to have book #3 sitting on the shelf without #1 and #2. The boy was seeing the book as a story he wanted to get into his head. He had already loaded books #1 and #2 into his head and he didn't much care how #3 got there.
E-books have made a lot of people think about whether they want books or stories. Because you can get stories cheaply and efficiently in e-book form, but you can't put them on your bookshelf. You can't gaze lovingly over your collection, or hold them in your hands and feel the paper speak to you.
Really, though, it's only the latest manifestation of an old dilemma. There have always been people who have treated books with reverence, laminating their covers, turning their pages with care, and never cracking their spines. And there have been people like me.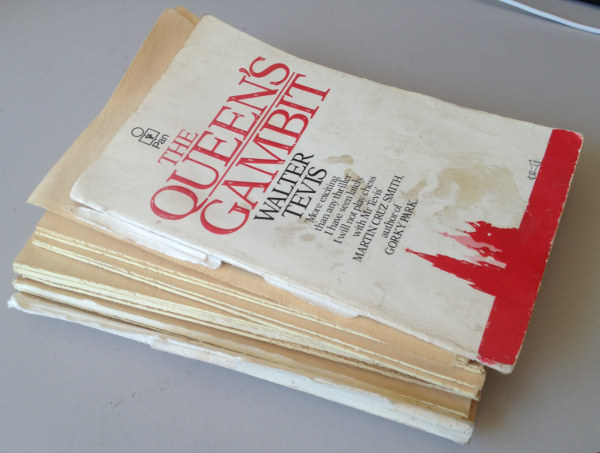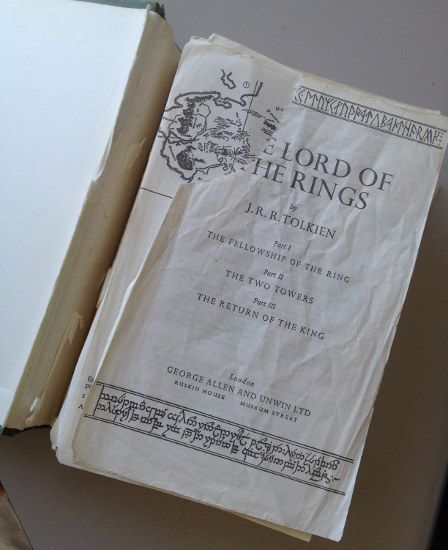 I don't set out to destroy my favorite books. They just wind up that way. And while I have no problem with people who take care of their books, I have to admit I don't quite get it. Sometimes people bring me a book to be signed and they apologize because the book is dog-eared and crumpled. I love seeing that. Those books have been loved. Hard.
P.S. The boy got his book. I saw him walking out with it.