I discovered a word cloud generator, so naturally enough I pasted Machine Man into it.
It looks like this: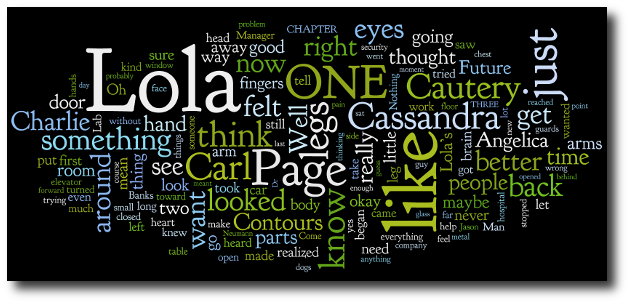 Image courtesy wordle.net
That's pretty awesome. I love the big Lola. I'm disappointed "just" is so big, though. I have to stop using that. Possibly I am overdoing the similes, too, with a "like" of those dimensions. But the scattering of body parts is nice.