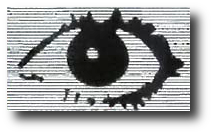 Nine girls were trapped in a big house in Turkey, their every move filmed for the titalation of their captors. Not recently. This was about a month ago. I'm only mentioning it now because a month ago my brain wasn't working. Back then, I just thought, "That… irony… blog." That's as far as I got. But I'm feeling better now, thanks for asking.
So the interesting part is that the girls thought they were on Big Brother. According to reports:
…the women were not abused or harassed sexually, but were told to fight each other, to wear bikinis, and to dance by the villa's pool.
Upon discovering this was not for a national TV audience but just a couple of horny old men who owned the house (I'm guessing), the girls reacted badly. Apparently they demanded to be released. But they'd signed contracts, promising to stay for at least two months, and the contracts had some pretty serious penalty clauses: tens of thousands of dollars if the girls left early. I guess you call that a pay or play deal.
The girls took the position they'd been duped, so they were essentially being kidnapped. When the police found out, they agreed.
Me, I'm not so sure. It seems the girls' main objection is that while they were wearing bikinis, dancing by the pool, and talking about their most embarrassing sexual experiences (I'm guessing), not enough people were watching. These degrading, exploitative acts they were pressured to perform, they weren't broadcast on prime-time. The problem was there was no fame. The mother of one of the girls said:
We were not after the money but we thought our daughter could have the chance of becoming famous if she took part in the contest. But they have duped us all.
Being watched by two sleazy guys wasn't enough. If it were millions of sleazy guys, that would be okay. But two? That's sick.