This time last year, I was all like, "Sure, it sucks to miss out on a book tour, but I'll definitely be out there in 2021, once this pandemic blows over." WRONG. I am still stuck in stupid Australia. Australia isn't stupid. I take that back. Australia is terrific. It's like the rest of the world but with the volume turned down. There are lots of problems with people, I've decided, that only emerge once you put enough of them in one place. If they can fill an entire news cycle with stuff that's bananas, everyone starts feeling like everyone else is totally bananas all the time, and maybe they should be bananas, too.
Anyway, my space book, Providence, hits paperback in the US and Canada today. It is actually a very nice-looking paperback. With hardcovers, publishers try to be all coy and unusual, but with paperbacks, they're more like, HERE'S THE FREAKING BOOK. It's more subtle this time around because the publisher is trying a bold new thing where they don't completely throw out the hardcover design, but still, contrast and compare: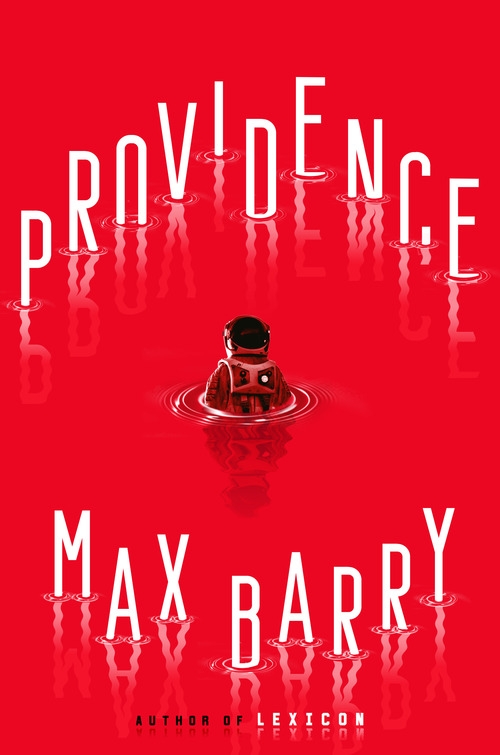 ←Hardcover • Paperback→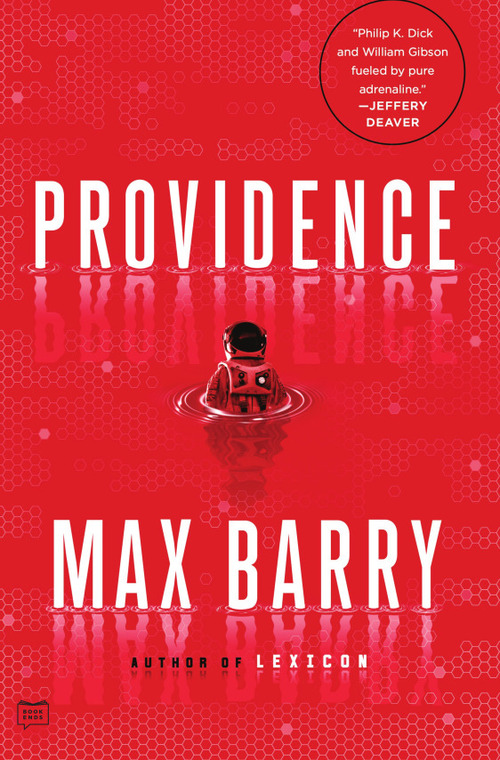 Also, just for fun, here are some covers I mocked up myself from back when the publisher asked, "Do you have any cover ideas of your own?" I always have cover ideas. Not good ones. But I have them. So, since I can't tell the difference between politeness and a genuine question, I mock things up. Like this: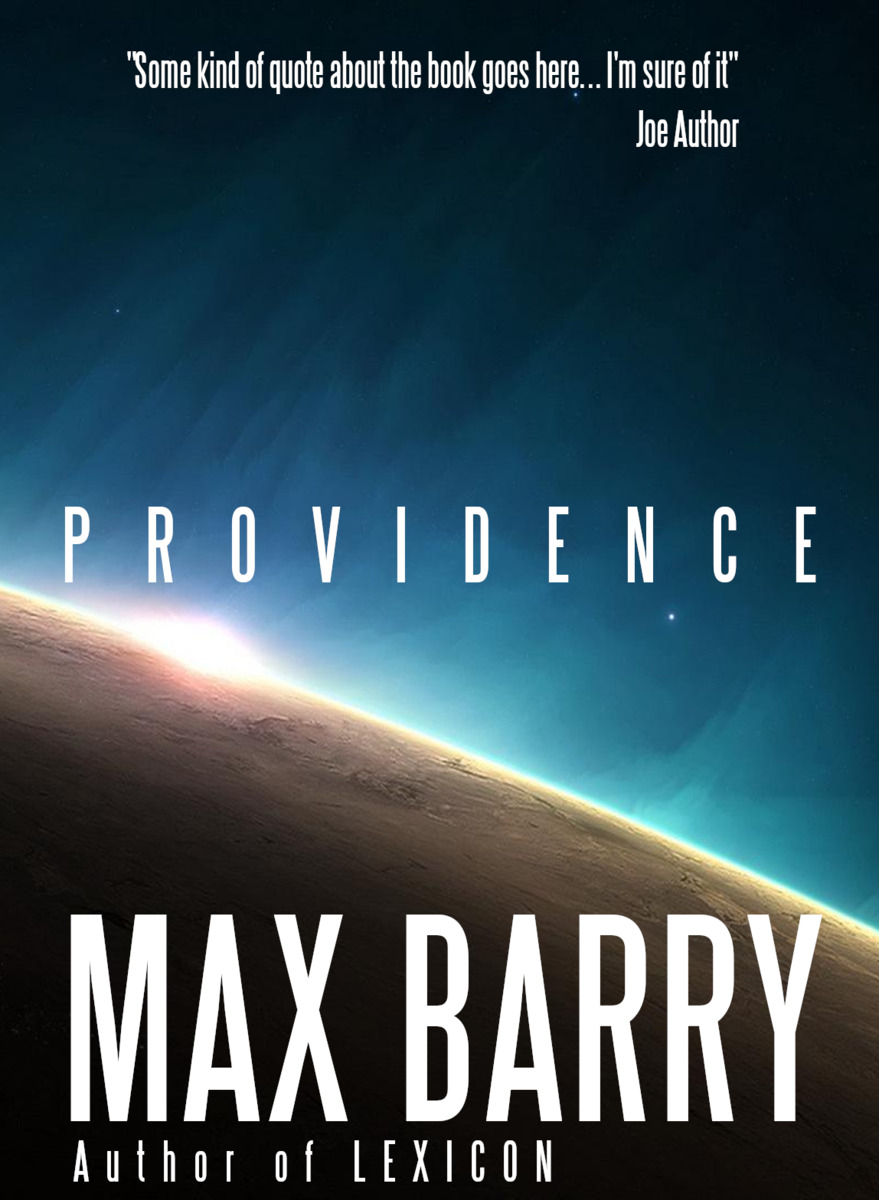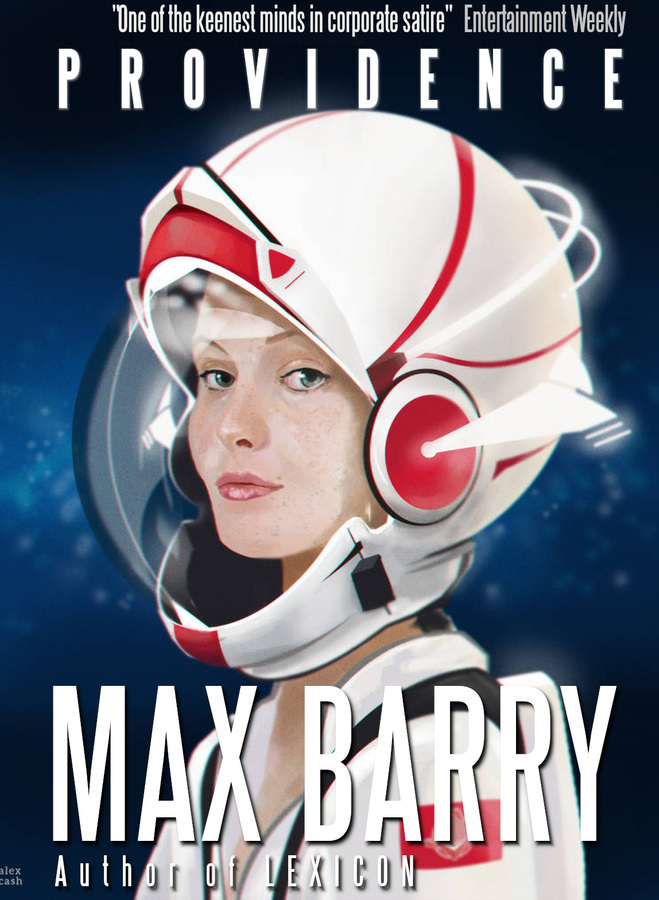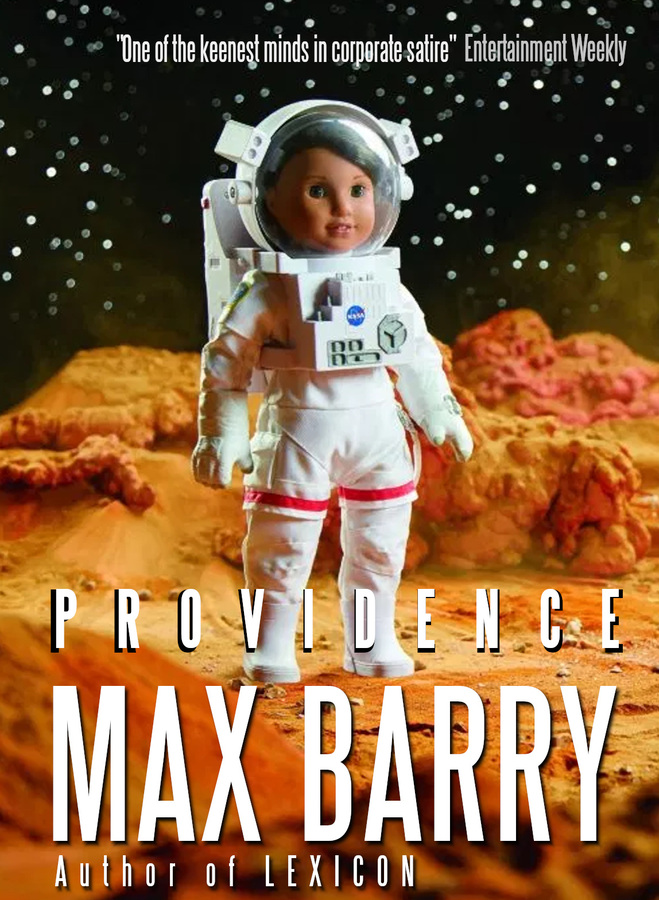 You might notice that all my ideas involve putting my own name in really big type. That's just coincidence.
Finally, I have seen this but don't know what it is. Large print edition, I'm guessing. Ironically, the image is tiny and difficult to see clearly.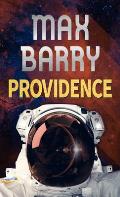 If you don't have a copy of Providence, and want one in paperback, you can find some buy links here. If you aren't sure whether you want one in paperback, here is a list of amazing reviews. The Daily Mail says it's "such a blast you almost overlook how clever it is," and they've never been wrong about anything, so there you go.
Update: I missed one! There is also this German translation, which releases June 14, 2021. The Germans are usually pretty bold with their covers, but in this case they've gone for the tried-and-tested "honking big spaceship". I have to say, I'm not a big fan of those lines that are supposed to show it's moving really fast. I think we could do without those. But it is a neat-looking ship. The word "roman," by the way, means "novel," to make it clear that we aren't actually sending AI spaceships off to fight aliens in real life.