I'll be honest: I never expected this to get made. In fact, I'm still skeptical. I'm that cynical. It's Hollywood, man. It eats you. But now there's a cast and a budget and a production date and I'm starting to think it could be real.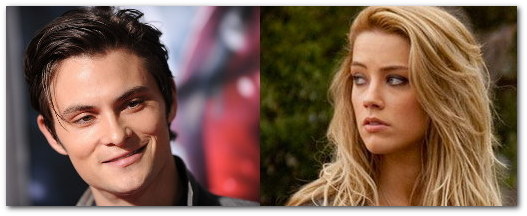 This was supposed to be announced tomorrow, but word leaked out early and Variety reported it, so: they're making Syrup. It's what comingsoon.net kindly calls a "smaller production," starring Shiloh Fernandez and Amber Heard. It's based on a script I wrote, is to be directed by Aram Rappaport, and will shoot in June in New York City. This would be (will be, will be) the first of my novels to be filmed.
I am totally flying over there and doing some kind of cameo. I'm looking forward to seeing sets. I don't know why. But I always imagine locations pretty clearly—more so than the characters, in the physical sense—and I want to see the chair that Scat swivels around in. I know it won't be just as I imagined. But it will be something in my head made real.