Max Blog
Displaying blogs about Max. View all blogs

Okay okay! I have a new plan. From now on, this site is all about ASK MAX!, where people like you post random questions and I post back. This should be a big improvement over the current situation where I wonder if there are any topics that someone needs my opinion on and decide no.
BUT WHY NOT JUST DO THAT ON TWITTER, MAX, you ask. Good question. The answer is: this is my site, crafted with my own bare hands, and one day Twitter is going to become totally commercial and everyone will be like, "Ugh, I hate Twitter but now I'm trapped there," and I'll be all, HAHAHAHA. Although I'm probably still going to use Twitter, too. I just don't want to live there.
So quick update on what I've been up to lately! Mostly I've been writing many different books that kind of suck. That's less fun than it sounds. I've been trying to fix this in various ways, such as closing down all social networking until I got it right. I don't know if that helped. It may have made things worse. But anyway, I found a story. And I'm pretty deep into it now and it's failed to die so I'm a thousand times happier with writing than I've been in a long while. So that's good.
Another thing I've been doing is making a computer game. WHAAAT. Yes. I have. I actually can't believe I didn't do this sooner. Computer games are story-writing plus programming. I love those things. They're basically all I've done since 1999. And this has been turning out unexpectedly well. I don't know when it will be ready to show and in the meantime I'm going to keep quiet on what it's actually about, just like I do with novels, so… yeah. This is a content-free kind of update.

That's it. Please hit me with questions via the super-cute speech bubble on the site front page. And I'm sorry for going silent for so long! Especially to you guys who have been with me for years and years. You are a big part of what has made my life and career so rewarding. Please forgive me for going off alone until I could find something good enough for you.

I think I must look like I'm smiling when I'm actually in a lot of pain. Like today, in the middle of a 15km (9.4mi) run, I'm barely keeping it together, so my face is a rictus of agony, my lips pulled back from my teeth in a skull-like grimace, and people running in the other direction are all, "Hi!" and big smiles and eyebrow jiggles. This has been going on for a while. At first I just assumed runners were naturally friendly. But there's some surprise in their reactions, so I think I must be grinning at them. They are definitely not picking up my real feeling, i.e. that I am moments away from death. If they were, they'd look a lot more concerned.
My Dad would have turned 70 today. He was some kind of runner. I only began running after he died, so I never appreciated this. Now I realize his 2:45 marathons are practically superhuman. I can maintain that pace for approximately 10 minutes, and that's while grinning.
I'm working on too many books again. Sorry about that. It's a fast way to finish none of them. In the meantime, though, I am drowning in foreign editions. I love getting foreign editions. I could never throw one away. So I have shelves of Portuguese Jennifer Governments and French Syrups. And now a Chinese Machine Man! This novel gets the most interesting covers: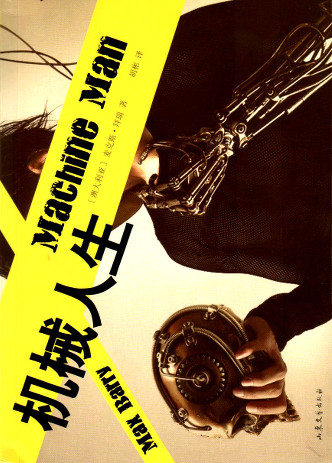 The new Lexicon paperback is still selling well, which is great but doesn't quite free me from the constant terror of thinking my career could end at any minute. I've thought about the reasons behind this feeling, because it's been there essentially the entire time, and have concluded it's because when you're an author, your career really could end at any minute. Each year it doesn't is like a little miracle. I visit my Dad's cemetery on his birthday, just to say hello and talk about the last year, so that's what I'm going to tell him today: when I run, it looks like I'm smiling, and holy hell he was fast, and this last year, it has been another miracle.

Someone explain to me how this happened. Didn't we just do this?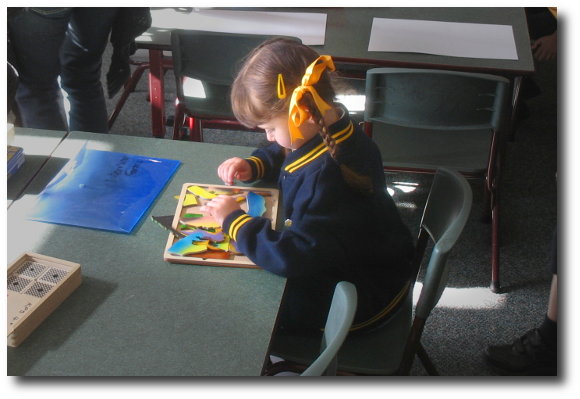 My baby SUCKS. Really well. That's important. It took her a few days to get the hang of it. But now: awesome at sucking. I'm so proud of her.
It started like this: at 2am Tuesday Jen woke me to say her waters had broken. I was confused, because we were scheduled for a Caesarean delivery at 9am, had Jen forgotten? She wasn't supposed to labor. This must be some kind of miscommunication. But no. The baby was coming. She'd heard she was to be born today and decided to take charge.
Off to the hospital we went. Fifty-two minutes before the time we had booked four months ago, she arrived: Matilda Margrett Barry, weighing 8lb 11oz, dazzling onlookers with her rich thatch of red hair.
The smell. The smell! I had forgotten how good this was. She smells like distilled contentment.
Matilda is strong and likes to have her hands near her face. Because of this, sometimes she facepalms. I have to get a photo of that and release it on the internet. She had a restless first few days, but now the sucking is under control, has been happy and very snuggly. She snuffles and snorts. Her big sister Finlay, who turned five yesterday by the way, can you believe that? Her big sister is super-super excited. Look at that smile. There's ownership.
Today we arrived home. It's been a great day. I wish you all this kind of happiness.
P.S. I once wrote a blog about how before I named my next child, I would make sure the domain name was available. Well, I completely forgot about this until Day 3 in the hospital, long after tweeting her arrival. The five panicked minutes between realizing this and securing matildabarry.com were the most nerve-wracking part of the entire experience.

I shaved my head totally bald and the skin is so baby-smooth I can't stop touching it. That's not relevant to anything. I don't know why I brought it up. But seriously. Baby-smooth.
So I didn't blog or go on Facebook or Twitter for six weeks and you know what? It was kind of good. It was like walking into the desert and rediscovering Nature. It was like being born again. It was like looking at a photo of who I used to be.
No, not really. It was pretty much like this, only I had more free time and hadn't heard of Zach Anner.
I have been doing lots of writing. The last big Machine Man novel rewrite is almost finished, and I started something new. I was planning another serial, but this kind of grabbed me and it's not at all serial-like. So now I'm not sure about serials. I'll see where I am in three months.
Anyway, I just wanted to let you know I'm here and writing and I know who Zach Anner is. Also: baby-smooth.

I have a bunch of blogs backed up. Wait. That sounds disgusting. Pretend I didn't say that. What I mean is: I keep thinking of things I want to blog about, but before I do I get distracted by emails or real writing or my wife getting pregnant. I know. You could argue that I have prioritization issues. On the other hand, you could argue I don't. It's not like anyone pays me for these. I only do them for the look on your face. That's right. I'm watching you. I'm watching you right now. See that webcam? Give me a little wave. Hello, my pretty. Hello.
But that's beside the point. The point is: my wife is pregnant. I can't believe you didn't react more when I mentioned that a second ago. You barely frowned. Oh, wait. I see. You were wondering if you already knew about that. I guess I didn't really telegraph it. I just kind of slipped it in there. But enough about the conception. Ha ha! Joke. We used IVF. Not because we have to. We just like to employ advanced medical technology wherever possible. It's expensive, but we think it's worth it. They say you can't genetically engineer your embryos, but once you get inside and they close the door, you totally can. We went for a female green-eyed redhead with a propensity to sneeze in sunlight and a tail like a fish.
Last Friday we went along for our 20-week scan. We decided to find out the sex this time, because Jen wanted to find out the sex and I couldn't stand the idea of her knowing something I didn't. It would have thrown off the delicate power balance of the whole relationship. You might think that's silly but that's what they said about Palestine. I don't want a repeat of that. Not in my house. So off we went, and Dr. Andrew showed us that we're having a girl! He showed us in a way that would be truly mortifying if the girl was aware of it, by the way. I kind of feel sorry for girls today growing up with DVDs of their prenatal scans tucked away in their parents' bedside tables. You just know they're going to come out at the 21st party. Anyway, there it is: we will have two girls, and the new one will own nothing new until she leaves home.
Before Finlay was born, her placeholder name was "Popsicle" (Poppy for short), because she was brewed from a frozen embryo. As we were walking out of the clinic, Finlay said, "We should call her Chandelier." I don't know where that came from. But that's the placeholder. Chandelier Barry. A new light in the world.