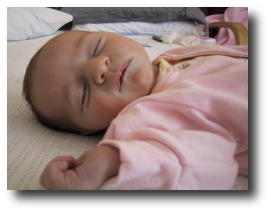 Back from the hospital for a few minutes to do some vital jobs, like announce that I am (at last) Daddy to a heartbreakingly beautiful baby girl, Finlay Jo Barry.
Here are her vital statistics: she is 3.36kg (7lb 7oz), was born at 9:19AM on August 27th, has the sweetest, most intoxicating smell ever, and likes it when you stroke her hair.
I am, genuinely, the luckiest guy in the world. I get to go back to her now.