Stills! Where do they come from? How do they get out there? I don't know. But they have begun popping up on sites like Amber Heard Web, Shiloh Fernandez Source, Kellan Lutz Online, and Syrup Movie Fans. So: behold!
(Unless you want to completely avoid spoilers. As in, you haven't read the book. And you don't intend to. But you really want to see the movie. And you're browsing my site. You're a strange person.)
Amber Heard as 6, Shiloh Fernandez as Scat: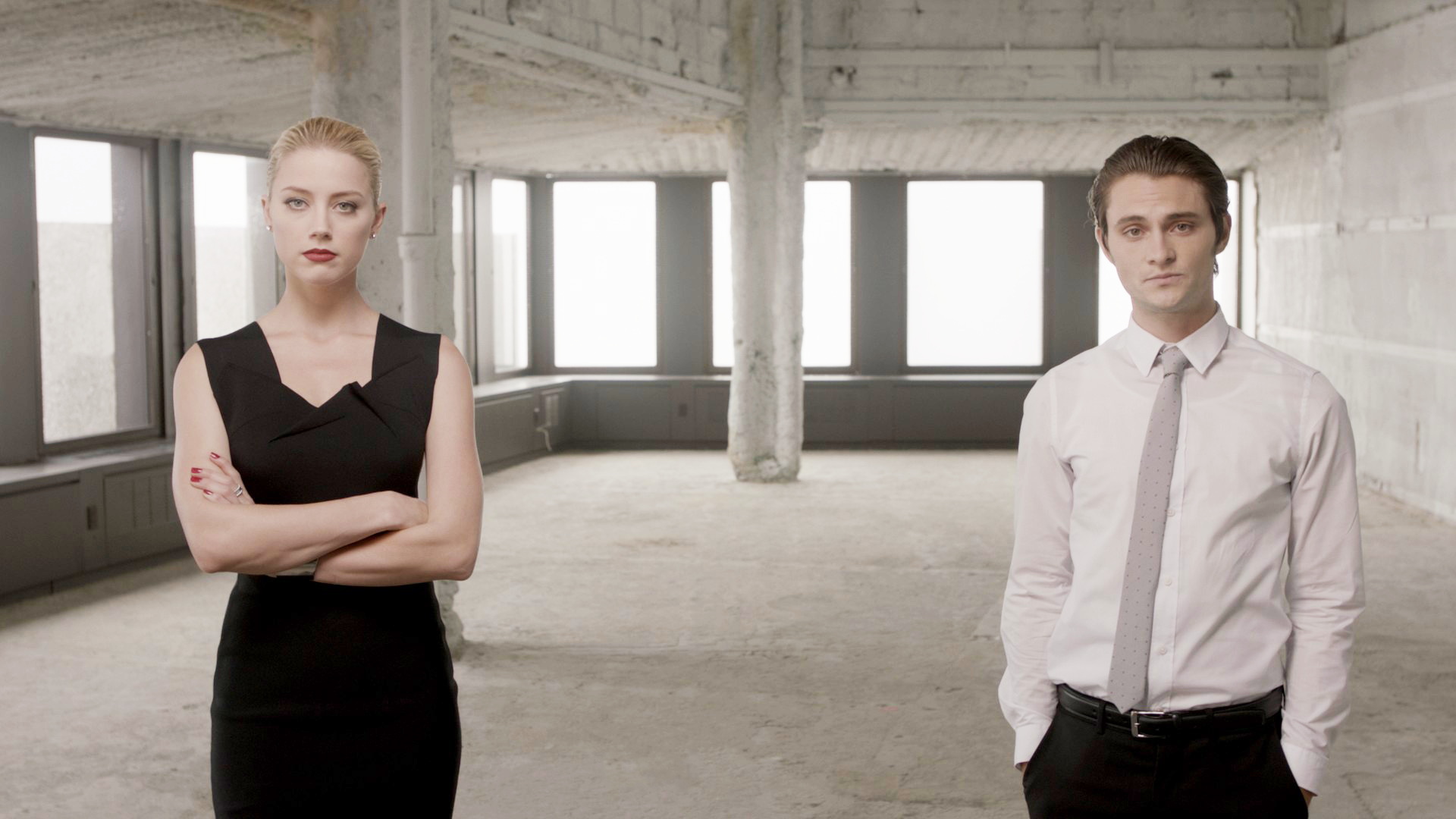 Scat gazes skyward while a machine lurks ominously in the background: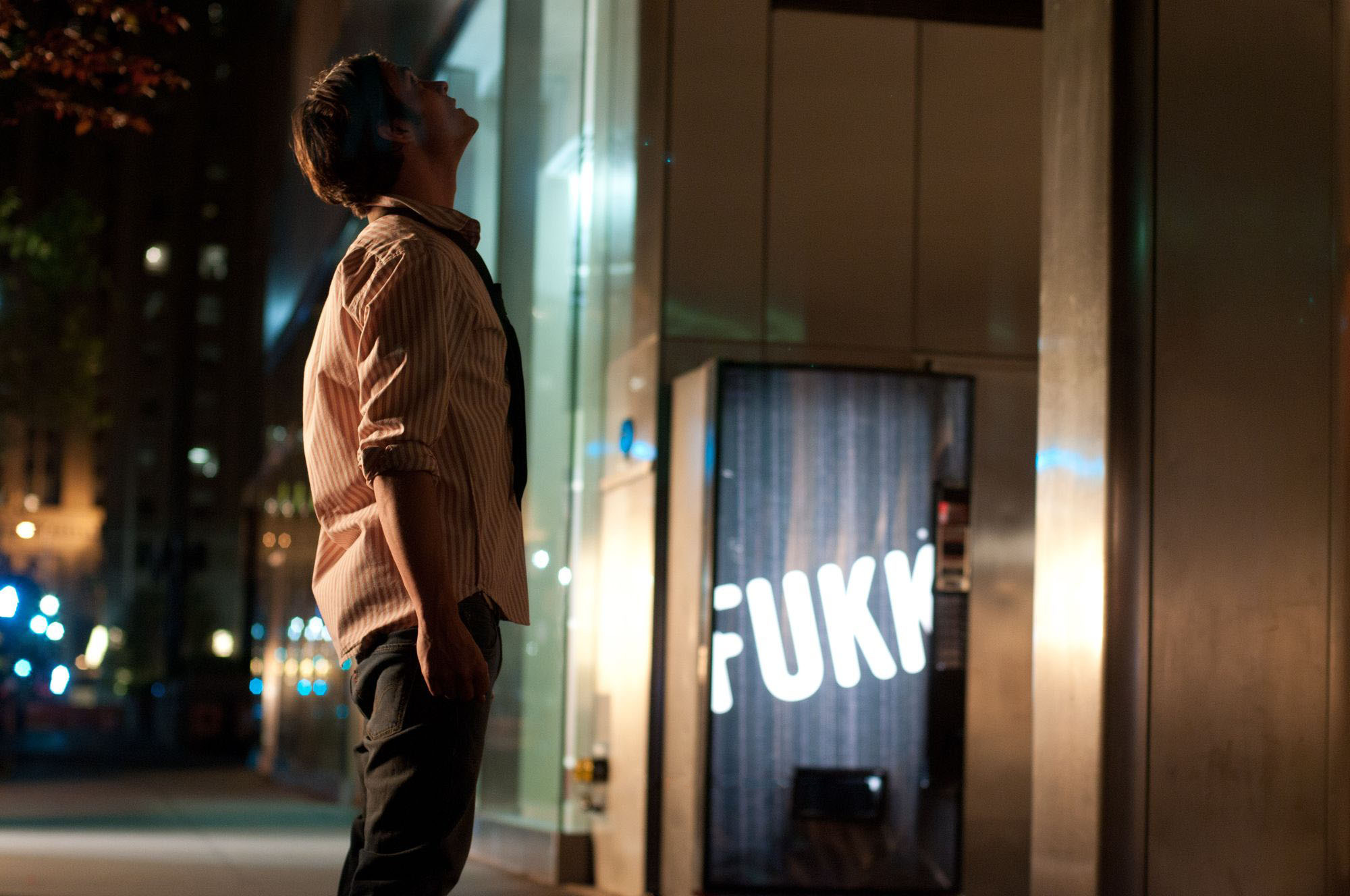 Kellan Lutz as Sneaky Pete: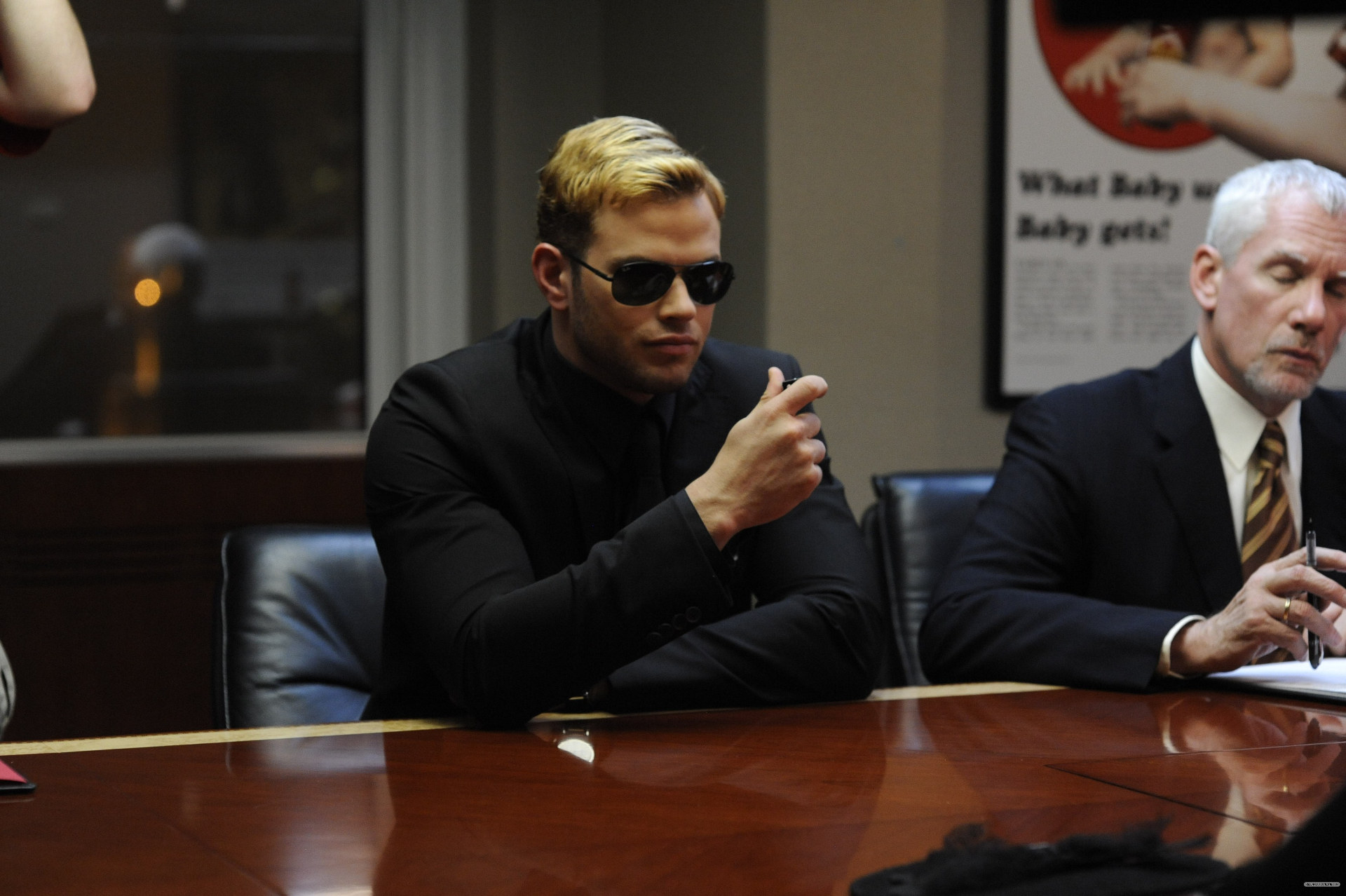 Now for some ANSWERS to COMMON QUESTIONS. I don't believe there's an official release date yet, but it can't be too far away now, can it? Not with these STILLS. So I'm guessing within the next six months.
I haven't seen the film; I am waiting until I can see it in a cinema. Because having a novel turned into a feature film, that's kind of a big deal. I don't want to watch the end result of that on a DVD. I want to sit in a theater and crane my neck and eat popcorn. Right?
The movie doesn't strictly follow the plot of the book. I can say that without seeing it because I wrote many screenplay drafts, and they didn't strictly follow the plot of the book. I don't think movies should be like books only with all the parts you'd normally imagine filled in. I think they should do their own thing. They should be true to the core of the book but express that in whichever ways work best. Also, you know how I rewrite my novels to death? Oh. Well, I do. I change a lot in each new draft. So imagine me adapting my own novel. It's a miracle anything survived.
If you missed it before, here is a teaser. I think it's awesome. I was so happy when I saw this. I watched it about thirty times in a row.