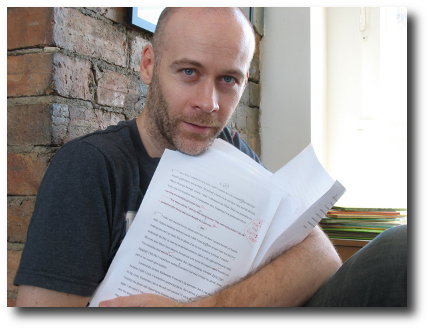 Look at me! I'm clinging to life here. I've been so sick I couldn't even reach the razor. That was for the first few days. Then I started to like it. I have about twelve hours of this Man Grizzly look left before Jen realizes it's voluntary.
Copyedits off to Vintage today. I pity the fool who has to typeset this mess. I went nuts. And I don't even know what most copyediting symbols mean. I had to guess.
It's 2011 and publishers still print out manuscripts, manually scribble on them, and type the whole thing in again.