A few people have asked for my opinion on the excellent new app/dial-a-vigilante service "Citizen." I'm qualified to speak on this, because Citizen is a lot like The Police from my novel Jennifer Government, only more app-y.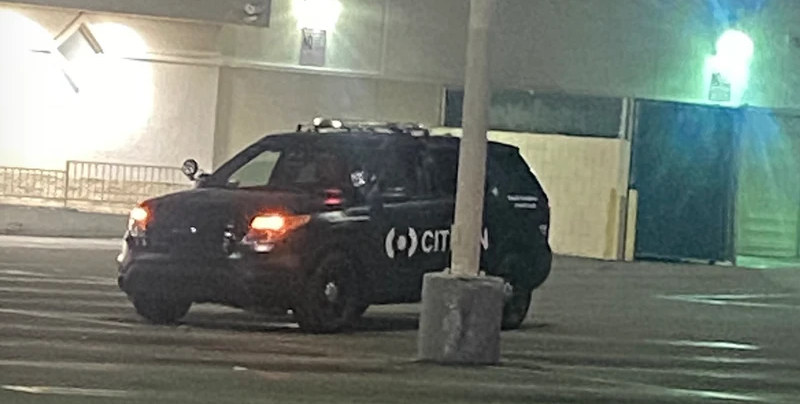 If I have this right, you subscribe for $19.99 per month and in return you get the ability to dispense violent justice to your enemies. They don't actually say that. They say you get a digital bodyguard to monitor you plus an instant emergency security response, which may include a cool custom-branded attack car, to your location. If I'm paying $19.99 per month, though, I expect them to take my side in any kind of he-said, she-said situation. I'm the customer. So if they want my continued business, I don't want to hear any, "Actually, that man lives in the neighborhood and has a right to be there" nonsense. I want them to get in there and start intimidating.
My main concern is that these subscription models can be hard to exit. You know how it is: It's easy to sign up, but when you try to cancel, there are all these extra steps. Sometimes you have to talk to someone on the phone and explain yourself. I worry that process is extra awkward when you're dealing with a company that feeds on your fears and knows everything about where you go and what you do. When I unsubscribe, I don't want to have to wonder whether Citizen is out there, in the dark, feeling aggrieved.
I also worry about backing the wrong horse. Sure, today, it's just Citizen, but what about when there are two or three of them? Now I have to worry that Vigilantes R Us is going to see my Citizen bumper sticker and slash my tires. Because obviously it makes sense, from a marketing/PR point of view, to get the idea out there that your competitors aren't quite as capable of delivering a full-service violent defense. If people start thinking that Citizen can't even protect its customers' tires, that's a selling point for Vigilantes R Us. I'm not saying that Vigilantes R Us would go around deliberately attacking Citizen clients or anything, of course, or that we'd wind up in a full-scale armed corporate conflict. I'm just saying, that would be a free market solution.
On balance, I'm excited. The main problem with traditional law enforcement, of course, has been that you can't pay more money to purchase a superior service. Well, you can. Let's be real. But this new model allows us to dispense with the charade and go right ahead delivering tiered justice, where a little money gets a little justice, no money gets no justice, and a lot of money gets special premium justice.
Of course, Citizen and the like would naturally target the most profitable forms of justice, so what's left to departmental police forces will be the costly parts of justice that don't bring in money. Then there will be sinkholes in public budgets and restless taxpayers wondering why public law enforcement is so expensive when they could pay $19.99 to sign up to a professional organized justice syndicate. But that's progress, baby.