You know how I do that thing where I take some earnest but misguided piece of marketing and make it sound ridiculous? Well, words fail: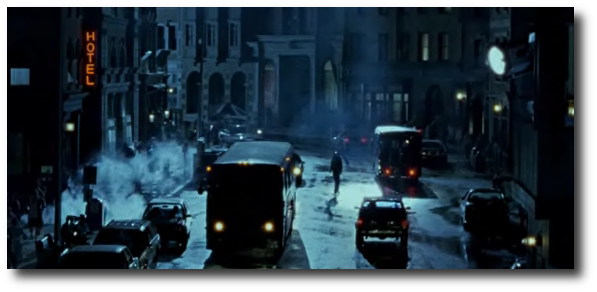 So let's see. The world is a war-torn, post-apocalyptic battleground, ruled by oppressive "corporate lords." But one guy can "restore the soul of mankind" by designing the packaging for a soda.
Because that makes too much sense, there's also an inexplicable ride with a native American guy in an elevator who seems to successfully encourage the hero to commit suicide. The hero skateboards everywhere for no reason except, I guess, that marketing people think cool people do that. Oh, and the movie is from Pepsi, for Mountain Dew, which you might have thought was a corporation, and thus a bad guy in this scenario, but… uh…
Anyway, the point is to entice you into playing the DEWmocracy online game, where you can team up with other players to "design the flavor, color, name, and graphics" of a drink. Mountain Dew will then launch a "recognizably similar" version of the most popular result in 2008.
Other online games promise battles with dragons or storm troopers, but only DEWmocracy lets you enter the heart-pounding virtual world of Mountain Dew's marketing department. I assume that missions include "Unjam The Copy Machine," "Get That Last Parking Space," or "Battle of the PowerPoint Presentations," with your character choosing a class like "Intern" or "Direct Sales Representative" and working his way up to the feared "Executive Vice-President."
If this takes off, maybe the next thrilling virtual ride could take you into a bottling factory, where you spend eight hours a day inspecting caps for defects. One thing's for sure: Mountain Dew has finally responded to all those people clamoring to work for it for no pay.
It turns out, though, that when it comes time to design your drink in DEWmocracy, all you can do is pick from a pre-selected range of options. This was getting suspicious: first they warned me evil corporations would try to stamp out my creativity, and here I was confronted with a corporation trying to reduce creativity to pick-a-box as part of a marketing effort. Aha! Clearly I was meant to reject DEWmocracy as an attempt to control the population, and go firebomb Pepsi's offices. Yes?