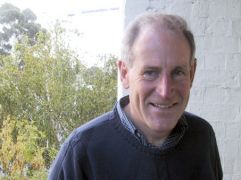 This is my Dad. He died yesterday. I can't begin to describe what that means to me, so won't try. But I want people to know about him; to know that he was a good person and good father.
Dad was the most practical person in the world. "When I go," he said, "just put me in a cardboard box." Today my brother and I had to choose him a casket. The funeral director handed us a page with a list. They started at twelve thousand dollars (metal, lots of gold) and worked their way down to four thousand (solid wood). "Then if you flip that page over," she said, "you'll see our particle board caskets." They were one thousand dollars. I laughed. I knew what Dad would be saying.
Still, I can't put him in particle board. He's getting a solid wooden one.
I love you, Dad.