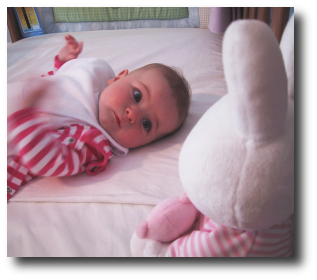 It's happened! I knew it was coming—the data made that clear—but still, it's thrilling. Yes, for the first time, more people are visiting my site with Firefox than Internet Explorer.
Two years ago almost nine out of ten visitors were riding Internet Explorer. One year ago it was down to 64%, with Firefox roaring up the charts. Now Firefox sits on top with 46%, smacking Internet Explorer down to second with 42%.
Okay, it's a little sad, but I really do find this exciting. I've grown into a total geek fanboy since I converted to Linux: once I saw a couple of GNOME developers blogging about Jennifer Government and got all giggly. Tell you what, if open source software coders did tours, I'd be in the front row trying to persuade them to sign a bunch of CDs.
In other news, it's almost Christmas and I live in Australia, so you know what that means: it's time for me to go somewhere sunny and do nothing for a couple of weeks. I'm going to Perth to show off my baby girl to Jen's relatives, so until January, I wish you all the best. (After that, I may be more vindictive.)
And in closing, I have included the photo of Finlay being menaced by a giant rabbit because it amuses me.