Answering questions about "Lexicon" for Reddit bookclub right now: reddit.com/r/books/commen…

In the inevitable event of a zombie apocalypse in Australia, what would be your plans to ensure your survival? Will you still write books for the non-infected population?
Atom
I don't think so. It's hard enough to make a living as an author without the undead clawing at the windows. I can barely work with metaphorical monsters trying to consume my brain.
That raises a good question, though, which is why I write. Some of my reasons over the years, roughly chronologically, have been:
It's fun

Expectation that brilliant words will change world

Hope of fame & fortune

Hope of seeing book on shelves one day

Better job than telephone sales

Story trying to crawl its way out of my brain won't let me think about anything else

Just published novel and too young to retire
It's never one thing, of course. But I used to be very motivated by the idea of getting attention while today I'm not at all. That probably happens to everyone as they get older. Or else I'm disappearing into an elaborate fantasy world where my characters are the only people I really care about. One of those.
Today, I mostly write because when I sit down and read back what I wrote yesterday, it seems interesting but also not quite right, so I feel the urge to fix it and also see what happens next. It's actually not that different to reading any book, only with more self-loathing. Also it takes longer. But I think readers and writers are fundamentally trying to do the same thing: find out what happens.
Post-zombie apocalypse, I don't think I'll write novels, but I will tell stories to children. I think that will be important.

Hey Max! I'm sure writing has highs and lows. Have you ever had a point where you thought about packing the whole gig in? What was that point? Why didn't you?
Anonymous
This morning. I thought I knew what I wanted to write. But when I started, it sucked. The words felt stupid. In the past, when this has happened, I have told myself, Just push through, but now I know that when I do that, I wind up with a lot of stupid words, which I have to delete the next day. It's always a mistake to think I might be underrating my words; that if I just slap them down there, it might turn out that other people like them better than I do. THAT NEVER HAPPENS.
So then I stopped, because it wasn't working, and felt sad, because I couldn't write. I had forgotten how to do it. My career was over.
Fortunately this is a frequent occurrence so I knew it wouldn't last long. What I have learned is that being a complete failure as a writer is not my fault. It's the book's fault. If the book was good enough, it would make me enjoy writing it more. Working on a good book is great fun. It's joyful. Words come easily. It doesn't make sense that I would be able to write plenty of good words one minute and no words at all the next. I'm still the same guy. So it must be the book.
Therefore I just need take a break and change something when I get back. Have an idea. Try a different opening. Delete someone. And tada! Words. Sooner or later, words.

I had the pleasure of reading "Machine Man" for college and right now we have to write an argumentative essay on whatever we want. Do you mind sharing your thoughts on Technology and how it affects Relationships and Face-to-Face communication?
Marc
I'm not sure this is a good question for someone who never goes anywhere. My face-to-face communications today have been:
I bought a quiche and a cookie from some people in a cafe

I accidentally scared a girl while running

My cat was like, "I'm going upstairs," and I was like, "Oh no, you're not," then she ran upstairs.
Also family. I do talk to my family.
But yes, it is a complex and fascinating question. For example, I convinced my wife-to-be to move across the country for me by writing her letters. She was two thousand miles away at the time. So in the absence of technology, I wouldn't have been able to communicate with her at all.
But if there had been more technology, like Skype, that would have been bad for me, too. I was very fortunate to be wooing her at a time of prohibitively expensive long-distance phone calls. Because I'm really playing to my strengths with the written word. I come off relatively well there. If I'd had to carry on actual conversations, I don't think things would have gone so well. She had seen me attempt conversation shortly before she moved away and clearly it wasn't very compelling. It was the absence of affordable communications technology that caused her to forget that and come back.
(Obviously once she got here, she remembered. But by then she'd already uprooted her life. So she was stuck.)
I believe that comprehensively answers your question. Good luck with your essay.

Are you a "knows-the-beginning, knows-the-end, so-now-let's-write-the-middle" kinda writer, or are you "let's-start-with-one-image-in-mind-and-see-where-that-takes-me" kinda writer?
Basu
The second one. The first one makes a lot of sense in theory, and it's what I'd do if it didn't inevitably lead to me sobbing over a tub of comfort ice-cream. But it does.
I don't know whether anyone has made the first one work. I know some writers claim to have done it. But I think they must be lying. That would mean you can figure out almost everything you need to about a book before you start it. That's not my experience. My process is more like this:
Day 1: "That's a great idea."
Day 5: "That idea was terrible but this character is interesting."
Day 20: "I hate everything about this book except these two lines I just wrote."
Day 40: "What was that original idea again, it wasn't so bad, was it?"
Day 41: "OH RIGHT, YES, YES IT WAS."
Day 50: "Ha ha this first chapter is great now that I changed everything I used to like about it."
Day 150: "The later chapters are so much better than the first. The first one makes me want to vomit with anger."
And so on. I also like to throw out the entire second half of a draft at some stage. Well, I don't like to. But it's what usually happens.

Hello Max,
If memory serves me correctly, you wrote a blog about cement being your prefered way to hide a corpse quite a number of years ago. But what would be your prefered (if not favorite) way to kill someone?
Atom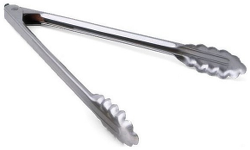 In order to get away with it, or maximize my enjoyment? Because if you mean the second one, you're a sick puppy, Atom. Get some help.
I think there must be one layer of misdirection. You want the kind of murder where people's first reaction is, "What the hell, how did that happen," then a minute later, "Ohhhh." They think they've figured out the secret. But they haven't. That's when people stop thinking. No-one wants the thing they figured out to be wrong.
For example, let's say say I just strangled you to death, Atom. The first thing I'm going to do is strip you naked. Then I'm going to drag you to the bathroom, dip your head in the toilet, put a pair of tongs in your hand, roll you in flour, and throw you off the balcony.
So the cops are in an unfamiliar environment. That's important, too. They're more experienced with murder than I am. They know what to look for. But they won't have dealt with too many naked wet flour-encrusted tong strangulations. That puts us back on even ground.
Now for the misdirection. I'm leaving a suicide note signed by you. I CAN'T LIVE IN A WORLD THAT WON'T ACCEPT MY TONG-BASED SEX RITUALS. But it's not convincing. The cops were already going to be suspicious and here it is, the thing that justifies their feelings. That's when they find your phone, with angry messages to your girlfriend. WILL YOU SHUT UP ABOUT THE TONGS. I'M NEVER GOING TO DO THE TONG THING WITH YOU. Bang. Case closed. That girl is going to prison, because one twist is plenty.

Hey, one of the things my teachers are always telling me I need to improve on in my writing is setting. Even in this simple question, you can note the complete absence of any indications of time and space. Seeing as my teachers are all incompetent, you got any tips that could help me?
Adam's Neighbour
Setting is very important. Without setting, your characters would float helplessly in a formless void. I definitely recommend setting your story somewhere, so that they can move about and order coffees.
I'm not a big setting guy. You probably knew that. Probably I am half your problem, since you think my opinion worth writing in for. Maybe you should stop reading books like mine. But if we're separating stories out into their constituent parts (which kills them, but anyway), setting ranks very low. Here's a list of some things that might be in a scene or story, from most to least important, according to me:
Someone wants something

One person says something that the other person can't think of a good reply to

The feeling that something bad is going to happen soon

Guess what, something wasn't like you thought

The feeling that something good is going to happen soon

Somebody dies

Where everybody is

How old they are

What they're wearing
But setting is important. A good setting makes everything more believable. It's just something I tend to leave until last, once everything else is working. Because no-one loves a book for its setting, and it's relatively easily changed. This isn't a film where you have to rebuild the sets. You can do it with a sentence here and there. Small details, implying larger ones. Like if we're in a hospital, you don't want to describe the walls, or the color of the uniforms, or say how many rooms there are. We've all seen plenty of hospitals; that stage is prebuilt in our heads. But you can mention an old guy shuffling by in urine-soaked pajama pants, or a woman sitting up doing her lipstick in her bed, or the bucket catching leaks behind the nurses' desk. Something different and suggestive like that.