Hello Max,
If memory serves me correctly, you wrote a blog about cement being your prefered way to hide a corpse quite a number of years ago. But what would be your prefered (if not favorite) way to kill someone?
Atom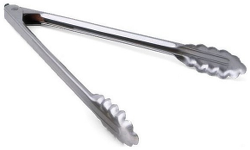 In order to get away with it, or maximize my enjoyment? Because if you mean the second one, you're a sick puppy, Atom. Get some help.
I think there must be one layer of misdirection. You want the kind of murder where people's first reaction is, "What the hell, how did that happen," then a minute later, "Ohhhh." They think they've figured out the secret. But they haven't. That's when people stop thinking. No-one wants the thing they figured out to be wrong.
For example, let's say say I just strangled you to death, Atom. The first thing I'm going to do is strip you naked. Then I'm going to drag you to the bathroom, dip your head in the toilet, put a pair of tongs in your hand, roll you in flour, and throw you off the balcony.
So the cops are in an unfamiliar environment. That's important, too. They're more experienced with murder than I am. They know what to look for. But they won't have dealt with too many naked wet flour-encrusted tong strangulations. That puts us back on even ground.
Now for the misdirection. I'm leaving a suicide note signed by you. I CAN'T LIVE IN A WORLD THAT WON'T ACCEPT MY TONG-BASED SEX RITUALS. But it's not convincing. The cops were already going to be suspicious and here it is, the thing that justifies their feelings. That's when they find your phone, with angry messages to your girlfriend. WILL YOU SHUT UP ABOUT THE TONGS. I'M NEVER GOING TO DO THE TONG THING WITH YOU. Bang. Case closed. That girl is going to prison, because one twist is plenty.

Hey, one of the things my teachers are always telling me I need to improve on in my writing is setting. Even in this simple question, you can note the complete absence of any indications of time and space. Seeing as my teachers are all incompetent, you got any tips that could help me?
Adam's Neighbour
Setting is very important. Without setting, your characters would float helplessly in a formless void. I definitely recommend setting your story somewhere, so that they can move about and order coffees.
I'm not a big setting guy. You probably knew that. Probably I am half your problem, since you think my opinion worth writing in for. Maybe you should stop reading books like mine. But if we're separating stories out into their constituent parts (which kills them, but anyway), setting ranks very low. Here's a list of some things that might be in a scene or story, from most to least important, according to me:
Someone wants something

One person says something that the other person can't think of a good reply to

The feeling that something bad is going to happen soon

Guess what, something wasn't like you thought

The feeling that something good is going to happen soon

Somebody dies

Where everybody is

How old they are

What they're wearing
But setting is important. A good setting makes everything more believable. It's just something I tend to leave until last, once everything else is working. Because no-one loves a book for its setting, and it's relatively easily changed. This isn't a film where you have to rebuild the sets. You can do it with a sentence here and there. Small details, implying larger ones. Like if we're in a hospital, you don't want to describe the walls, or the color of the uniforms, or say how many rooms there are. We've all seen plenty of hospitals; that stage is prebuilt in our heads. But you can mention an old guy shuffling by in urine-soaked pajama pants, or a woman sitting up doing her lipstick in her bed, or the bucket catching leaks behind the nurses' desk. Something different and suggestive like that.

Hey Max, what are you angry about today?
Anonymous
My newspaper offered a "life hack" for better storage of food in zip-lock bags: Put your germ-laden lips on the bag and suck the remaining air out. They had a video of a woman doing her best not to exhale a mouth full of bacteria into a bag, to demonstrate. That really enraged me. I'm no doctor but I'll take my chances with regular air over sealing in the escaped vestiges of whatever just crawled back out of your lungs. Really, it's the label "life hack" that put it over the top. Like they think it's so clever. Why don't you go save some snakebite victims by suckling at their open wounds, you barbarians.

hey buddy are you workin on anything new? i'm on the toilet right now at work and can think of no one i'd rather have in here with me.
davem
Thanks, Dave. I appreciate it. Later, when I answer my own call of nature, I will think of you, too.
Yes, I'm always working on something new. The funny thing about novels is the enormous lag time to publication. I cycle like this:
Stage 1: New novel is not working and everything is terrible. But my previous one was just published so people think I'm industrious and productive.
Stage 2: Several abandoned creative detours later, I'm still struggling to animate the stitched-together corpse of the new book. But the previous book is coming out in paperback so there's still no pressure.
Stage 3: BWAHAHAHA. It's alive. Progress is made. People ask me when the new book will be out because it's been a while, dude.
Stage 4: OH MY GOD MAX WHERE IS YOUR NEW BOOK. I have a first draft, so am tempted to say, "Oh it's basically done," even though I know in reality there is a year of rewrites looming.
Stage 5: It has a publication date, so I can point to that. This is my laziest time creatively because it's so tempting to polish up the thing that's already fully formed, or work on its promotion, rather than pick up the shovel and head down to the cemetery to start sifting through body parts for the next book. And I can totally get away with it because no-one will say, "Hey, Max, I know the new book isn't even out yet, but it's time to start collecting body parts."

Which dystopian horrors you've imagined have actually come true so far?
Meg
ALL OF THEM. Sometimes I think, "Well, at least THIS hasn't happened," then BAM, here's Trump's first TV ad. That thing is really something. It reminds me of why I got out of satire. I can't do anything with that. It's already a parody.
My favorite part is where it says we should ban Muslims from the US until we figure out a reason. Because at face value, there's no reason to tack on that last part. If you were at a party and trying to make the argument for closing the borders, you would never say that, because it makes you look dumb. Instead, you would trot out some vague reason and hope you didn't get called on it. Right? Explicitly saying "until I figure out why" calls attention to the fact that you don't actually have a reason.
But the ad does this on purpose! It explicitly validates the idea that we don't need to waste time identifying problems, but can skip on ahead to the part where we take action against people we never liked anyway. And this is smart, in a thoroughly amoral, civilization-eroding kind of way, because it's so hard to logically justify racism. Xenophobia is a feeling, not a philosophy. You can't really mount a solid, racist case for anything. But it's a real feeling, so what you really want to hear, if you have that feeling, is that you're completely right and don't need to worry about why. We can just go ahead and ban Muslims. Until we figure out a reason.
And then the other side completely ignores all that and gets excited because the ad maybe unfairly implies that some footage from Morocco is Mexico.

Who in tarnation is Owen, and what in the world did he ever do to you to get cursed two Christmas-times in a row?
Concerned Citizen
I don't see what the big mystery is. I have blogged about Owen before. It was ten years ago, but still. Keep up, people.
Owen is my arch-nemesis because:
I liked a girl in high school and Owen sat with her under a tree during lunch a couple times. I don't think they did anything but it's the principle of the thing.

Later, a different girl I liked said she liked Owen. This was also a different Owen.

Owen's surname—the first Owen, I mean—is Berryman, which is too similar to mine. People sometimes get my name wrong and call me Max Berry, so it's like he's laughing at me.

Children of Men is one of my all-time favorite films but it has Clive Owen in it, who I don't like, so that's annoying. The reason I don't like Clive Owen is mainly that his surname is Owen. Similarly, I can't enjoy Owen Wilson movies.

There's this dude in my neighborhood who I cross paths with sometimes and he's always doing something stupid, like looking the other way when I'm trying to get past. I bet his name is Owen.
So now you're up to speed.
P.S. I just found that old blog post and his name was actually Scott. But I think that's beside the point. It's a little late to stop hating him now. I'm pretty sure the second Owen was really an Owen, and that's good enough for me.